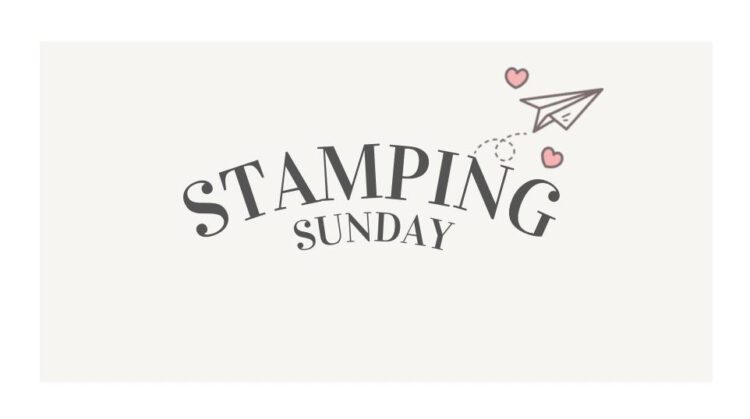 Thema: Bish, bash, bosh
Hallo, vandaag hop ik weer met het Stamping Sunday Design Team. We hoppen iedere 3e zondag van de maand rondom een specifiek thema. Deze maand hoppen we met het thema Bish, bash, bosh. Wat bish, bash, bosh is? Het betekent dat iets heel makkelijk gedaan kan worden en in ons geval hebben we het uitgelegd als: "Maak iets waarbij je een top tip gebruikt en leg deze tip uit.
Het Designteam is natuurlijk aan de slag gegaan met hun favoriete product(en) van Stampin' Up! om projecten te creëren waarin het thema Bish, bash, bosh in terugkomt. Ik ben erg benieuwd naar de creaties van de andere design teamleden. :). Ik ben zelf aan de slag te gaan met de gave Two Tone Flora Stempelset uit de Jaarcatalogus.
Onderaan dit bericht vind je een link naar de complete lijst met gebruikte materialen. Ik verzorg graag je bestelling, dus zit er iets voor je tussen. Klik dan op de 'Stampin' Up! bestelling'-knop of de 'Webshop Stampin' Up!'-knop in de zijbalk om deze te plaatsen.
Bish Bash Bosh: Top Tips
In mijn project heb ik twee tips verwerkt:
Het hoesje van het Paper Snips schaartje gebruik ik bij vintage stijl projecten om de randen van het cardstock te 'distressen'. Je doet het cardstock tussen de inkeping van het hoesje en vervolgens trek je het hoesje met druk langs de rand van het cardstock. Dit zorgt ervoor dat de rond omrolt en ietwat scheurt. Wil je zien hoe het werkt? Kijk dan naar deze oude video, waarin ik het laat zien – vanaf minuut 9:25 – https://youtu.be/Na26gGDJTtc
Gebruik matten om labels of etiketten uit te stansen. De mat wordt toch onder iets geplakt en dus kun je makkelijk, uit het midden een vorm stansen.
Vintage stijl: Two Tone Flora Kaart
De basiskaart (14,5 x 21 cm, rillen lange kant op 10,5 cm) is van Crumb Cake Cardstock. Hierop zitten twee matten, de onderste mat (10 x 14 cm) is van Pecan Pie Cardstock. Daarboven op zit een mat (9,5 x 13,5 cm) Berry Burst Cardstock. Bij beide matten, en ook de basiskaart, heb ik alle randen geblend met Crumb Cake Classic Stampin' Inkt en Blending Brushes. Vervolgens heb ik mijn bish, bash, bosh tip gebruikt door de randen te distressen met het hoesje van mijn Paper Snips. geplakt.
De Very Vanilla Cardstock mat (9 x 13 cm) heb ik bestempeld met de Two Tone Flora Stempelset en Berry Burst, Crumb Cake en Pecan Pie Classic Stampin' Inkt. Om de verschillende tinten roze te krijgen heb ik de stempels soms meermaals afgestempeld. Er is dus echt maar 1 tint roze – Berry Burst – voor deze kaart gebruikt.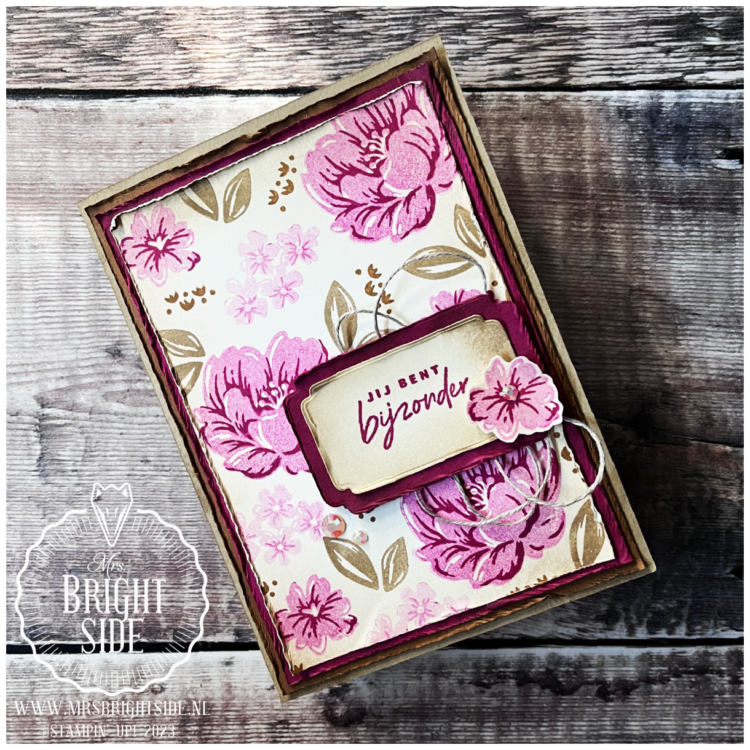 Na het stempelen heb ik de randen van deze mat ook geblend en distressed. Datzelfde heb ik gedaan met de labels, die ik gestanst heb met de Something Fancy Dies. De tekst komt uit de Echt Iets Bijzonders Stempelset.
Onder de labels zitten een aantal lussen Linen Thread, ook heb ik nog een kleine bloem toegevoegd en enkele Iridescent Pastel Gems.
De binnenkant van de kaart heeft dezelfde lagen gekregen als de voorzijde. Ook deze matten zijn geblend en distressed. Het maakt dat dit best een dikke kaart is, dus een extra postzegel is geen overbodige luxe 🙂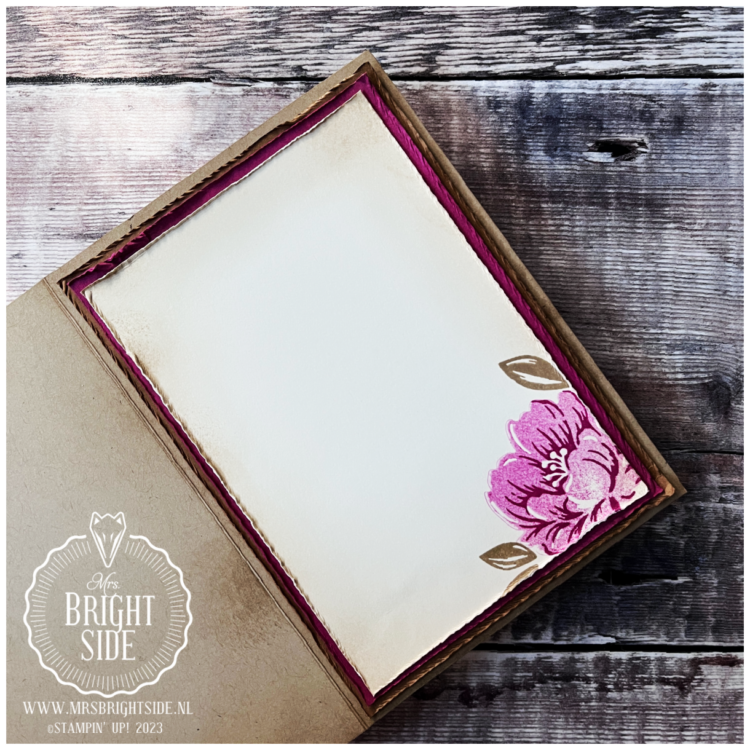 Meer bish, bash, bosh inspiratie
Ook de andere Design Teamleden hebben projecten met het Bish, bash, bosh thema gemaakt. Door op de tekst 'Next Blog' te klikken ga je naar het volgende blog. Daaronder zie je ook de gehele blog line-up, dus een hele lading inspiratie op deze mooie zondag.
Hartelijk dank voor je bezoek aan mijn blog. Ik zou het leuk vinden als je een reactie achterlaat en natuurlijk wens ik je nog veel plezier en inspiratie toe!

Gebruikte Materialen
Ik verzorg graag je bestelling. Klik op de 'Stampin' Up! bestelling'-knop of de 'Webshop Stampin' Up!'-knop (Ideal, PayPal en credit card betaling) in de zijbalk om deze te plaatsen.