challenge accepted
Het is weer Challenge tijd! Zoals jullie weten zijn er diverse blogs die wekelijks een ontwerp uitdaging plaatsen, bijv. het Global Design Project, TGIF challenges en Just Add Ink. Wanneer ik tijd heb probeer ik mee te doen en deze week doe ik met mijn ene kaart aan drie uitdagingen mee!
It's Challenge Time again! Like you know, there are several blogs that offer a weekly design challenge, for example the Global Design Project, TGIF challenges and Just Add Ink. When I have the time, I try to participate and this week I participate in not one, but three challenges!
happy coincidence
Ik ben woensdagavond lekker aan de slag gegaan met de nieuwe Birthday Memories suite (verkrijgbaar vanaf 1 juni). Het kaartje wat ik toen maakte blijkt gewoon te voldoen aan drie verschillende design uitdagingen (#GDP083, #356 en #TGIFC104), zonder dat ik dat wist. Dat is toch wel een gelukkige samenkomst van omstandigheden, niet waar?
Wednesday night, I finally started playing with the new Birthday Memories suite (available as of June 1st). The card I made actually fits three separate challenges (#GDP083, #356 en #TGIFC104), without me knowing. That's a happy coincidence, right?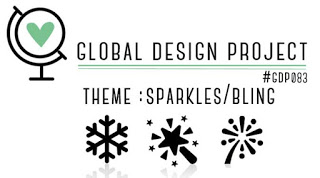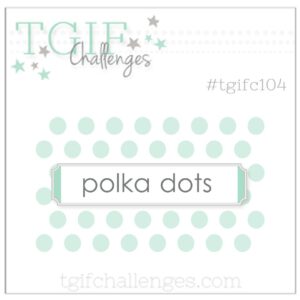 Als je op de bovenstaande afbeeldingen klikt, dan kun je ook alle andere inzendingen zien en je laten inspireren! / If you click on the images above, you can also see the other entries and be inspired!
Ik heb dit lieve Moederdag kaartje gemaakt met het nieuwe Birthday Memories designer papier. Het lieve meisje staat voor een polkadot achtergrond  gemaakt met Playful Backgrounds en de tekst komt uit de Nederlandse Sentimenten stempelset. Last but not least, heb ik wat bling, rhinestones en silver metallic thread, toegevoegd om het geheel af te maken.
I made this sweet Mother's Day card with the new Birthday Memories DSP. The sweet girl is standing in front of a polkadot background made with Playful Backgrounds and the sentiment comes from the Dutch version of the Tiny Teeny Wishes stamp set. Last but not least, I added some bling, rhinestones and silver metallic thread, to finish off the look.
Bedankt voor je bezoek aan mijn blog vandaag! Zondag ben ik er weer met een nieuw Scrap Sunday project, kom je dan ook weer kijken?
Thank you for visiting my blog today! Sunday I'll be back with a new Scrap Sunday project and I would love it if you would visit my blog again 🙂
Product List
| | | | | |
| --- | --- | --- | --- | --- |
| | | | | |
| | | | | |
| | | | | |