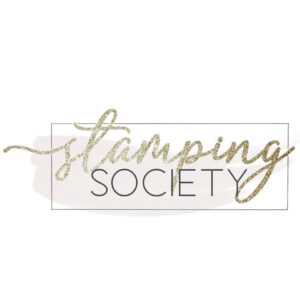 Thema: Colour Challenge
Hallo! Welkom bij de Stamping Society bloghop. Deze maand staat het thema 'Colour Challenge' centraal. Ieder design teamlid maakt een project waarbij zij de kleuren uit de onderstaande graphic gebruikt. Ik ging voor mijn project aan de slag met de mooie Cottage Wreaths bundel van Stampin' Up!.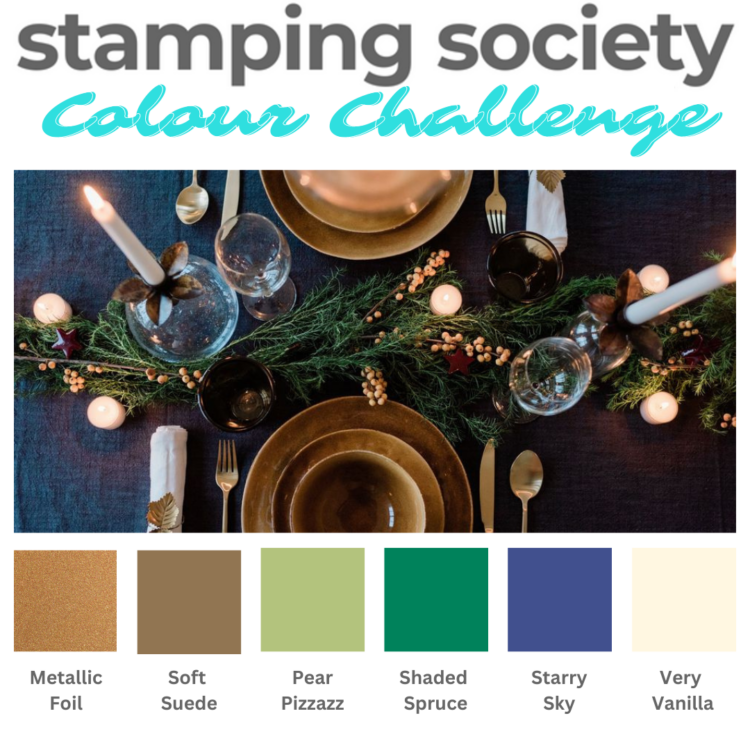 *Dear international readers, please use the translate button on the right (see side bar) to translate this message to your preferred language.
Cottage Wreaths Kerstkaart
Voor de basis heb ik Starry Sky Cardstock gebruikt met daarop een mat van hetzelfde cardstock en toen een mat van het Starry Sky 2022-2024 In Colors Glimmer Paper. Dit geeft het project meteen een feestelijke uitstraling, niet waar?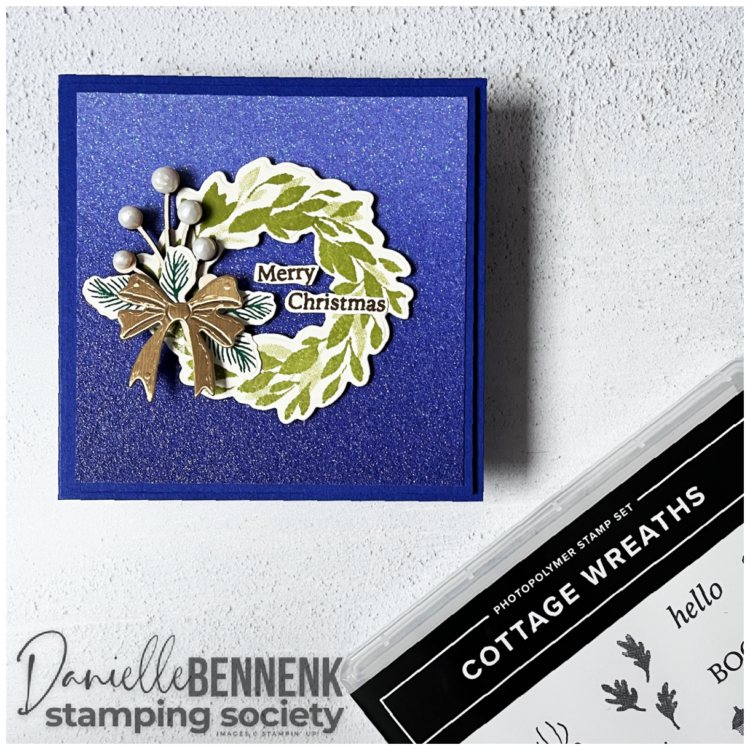 Daarna heb ik op Very Vanilla Cardstock een krans gestempeld met Pear Pizzazz Classic Stampin' Inkt, wat takjes met Shaded Spruce Classic Stampin' Inkt en de tekst met Soft Suede Classic Stampin' Inkt.
De tekst heb ik uitgeknipt met Paper Snips en de overige afbeeldingen met de Country Wreaths Dies. Met diezelfde stansen heb ik het leuke strikje gestanst uit goud Brushed Metallic Cardstock.
Vervolgens heb ik de voorzijde van het kaartje opgebouwd. Eerst de krans met Stampin' Dimensionals, met daarop een Textural Element, de takjes en de strik. Ook heb ik de tekst toegevoegd. Als laatste heb ik wat 'parelbesjes' gecreëerd met de witte Pearlized Enamel Effects Basics.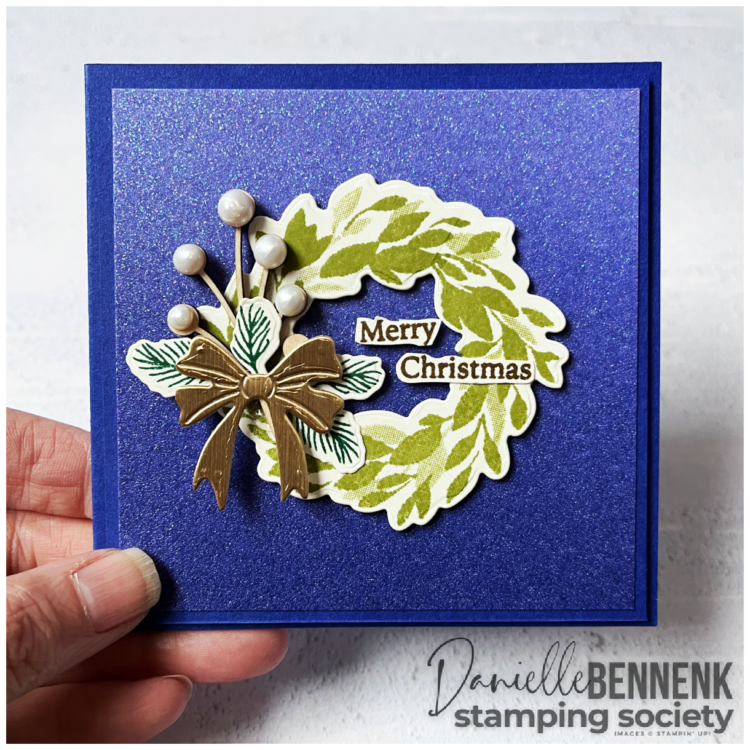 Gratis Video Tutorial
Wil je weten hoe ik deze kaart heb gemaakt? Bekijk dan mijn gratis video tutorial. Klik gewoon op de onderstaande knop en het wonder van het internet brengt je naar mijn video.
Meer inspirerende projecten
Wil je nog meer inspirerende projecten zien? Klik dan snel op de volgende naam van de lijst en het wonder van het internet brengt je waar je moet zijn!
Heel erg bedankt voor je bezoek en nog veel plezier gewenst.

Gebruikte materialen
Ik verzorg graag je bestelling. Klik op de 'Stampin' Up! bestelling'-knop of de 'Webshop Stampin' Up!'-knop (PayPal, Ideal en credit card betaling) in de zijbalk om deze te plaatsen.