*Dear international readers, please use the translate button on the right (see side bar) to translate this message to your preferred language.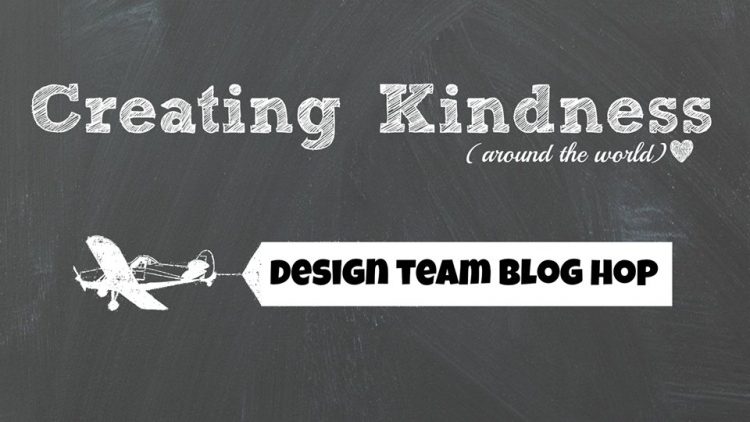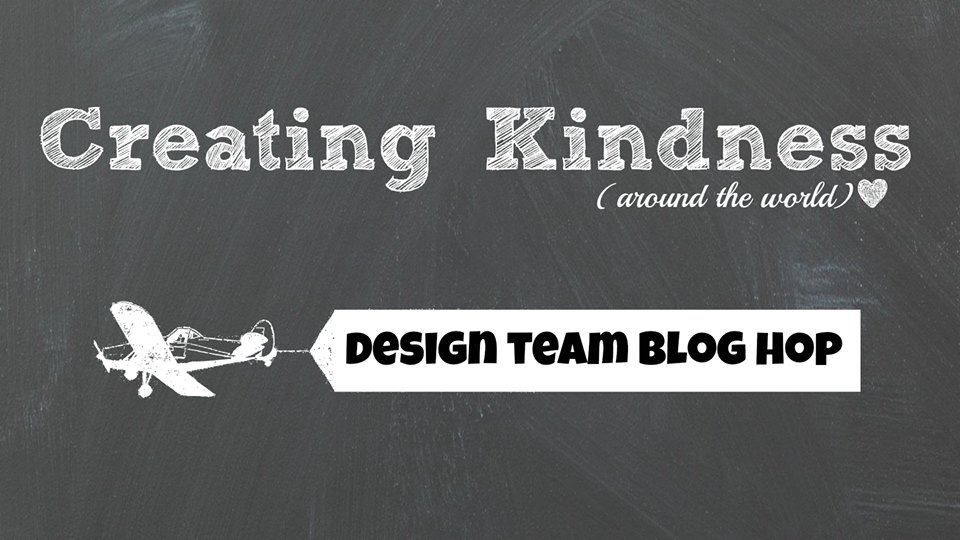 Birthday Cheer
Hallo! Leuk dat je vandaag mijn blog een bezoek brengt want ik hop met het Creating Kindness Design Team en ons thema is Birthday!
Een Birthday, verjaardag, geeft ons veel reden voor Cheer, ofwel juichen. Een verjaardag mogen vieren is natuurlijk heel speciaal, want het is (helaas) niet altijd een vast gegeven. Een ander reden om te juichen vandaag is dat de getalenteerde Louise Sharp uit Australië met ons mee hopt als gast designer! Jeuh!
De Birthday Cheer bundel is natuurlijk zeer toepasselijk voor ons thema deze maand.
Notecards
Deze 4 Notecards hebben allemaal een ander uiterlijk, maar wel een gelijke opzet qua gebruikte materialen (Black Foil en 2018-2020 In Color Designer Series Paper) en kleuren: Whisper White, Basic Black en Lovely Lipstick.
Detailed Birthday Edgelits Bewaardoosje
Bij een leuk setje kaarten hoort ook een leuk bewaardoosje, niet waar? Die heb ik gemaakt met behulp van de Detailed Birthday Edgelits.
Het doosje is op maat gemaakt en er passen precies 4 notecards met enveloppen in. In plaats van een reguliere deksel, schuif je de kaarten in het doosje en zij worden op hun plaats gehouden door de gestanste 'pakjesrand'.
Notecards: Whisper White
Strook 1: 2018-2020 In Color Designer Series Paper – 2 x 12,9 cm
Strook 2: Black Foil Sheets – 0,5 x 12,9 cm
Restjes Basic Black en Whisper White cardstock voor teksten en afbeeldingen
Doosje: Basic Black cardstock – 18 x 21 cm. Rillen lange kant op 2 – 11,5 – 13,5 cm. Rillen korte kant, beide zijden op 2 cm
Video Tutorial
In mijn video tutorial kun je zien hoe ik het bewaardoosje gemaakt heb. Daarna kun je door een link in de description box doorhoppen naar het volgende video tutorial.
Meer Birthday inspiratie
Door op de knop hieronder te klikken ga je naar het blog van de getalenteerde Jerim Dickens. Ik weet zeker dat ze weer iets moois gemaakt heeft. Onder dit bericht vind je ook nog de complete deelnemerslijst.
Nog een fijne dag gewenst en tot snel!
Blog Hop Participants
Gebruikte materialen
Ik verzorg graag je bestelling. Klik op de 'Stampin' Up! bestelling'-knop of de 'Webshop Stampin' Up!'-knop (PayPal en credit card betaling) in de zijbalk om deze te plaatsen.