welcome to our creating kindness blog hop!
Wow! Today, I'm partcipating in my first Creating Kindness blog hop. I was thrilled to be asked by Jenny Hall to join her and several other talented International Stampin' Up! demonstrators on the Creating Kindness Design Team. It's such an honor!
We'll be hopping every first Thursday of the month and each hop will feature a certain theme. This month it's 'Color Inspiration'. In addition, to a project we also make a video featuring a tutorial to make that specific project. So, it's not only a regular blog hop, but also a video hop 🙂
This month, our guest designer is Kelly Kent! Kelly is so creative and I can't wait what she's come up with.
Wow! Vandaag doe ik mee aan mijn eerste Creating Kindness bloghop. Ik ben zeer vereerd dat ik gevraagd ben door Jenny Hall om samen met haar en diverse andere getalenteerde internationale Stampin' Up! demonstrators onderdeel uit te maken van het Creating Kindness Design Team. Het is een ongelooflijke eer.
We zullen iedere eerste donderdag van de maand hoppen. Iedere hop staat er een bepaald thema centraal. Deze maand is 'Color Inspiration'. Buiten een project voor ons blog maken we ook een video met een projectbeschrijving voor dat specifieke project. Dus het is niet alleen een reguliere bloghop, maar ook een video hop 🙂
Deze maand is onze gast designer: Kelly Kent! Kelly is zo ontzettend creatief, ik ben zeer benieuwd wat ze deze keer heeft gemaakt.
my color inspiration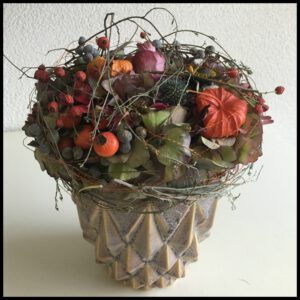 Last week, I received a wonderful flower arrangement from the mother of a good friend. I immediately fell in love with the vintage look of the pot and the used flowers.
As I only wanted to use a couple of colors for my vintage style project, I decided to only focus on the color of the pot and the vintage pink color of the rose in the center.
Vorige week kreeg ik een mooi bloemstukje van de moeder van een goede vriendin en ik werd meteen verliefd op de vintage uitstraling van het potje en de gebruikte bloemen.  
Aangezien ik maar een paar kleuren voor mijn vintage stijl kaart wilde gebruiken, heb ik gekozen om de kleur van potje en de oudroze kleur van de centrale roos als uitgangspunt te nemen.
case-ing my own project
The last couple of weeks I've been busy moving house. I just (September 30th) moved in with my sweetheart 🙂 This means, that I had a lot less time to stamp than normal, that's why I chose to CASE one of my own projects. Especially, because I had already decided I wanted to do a video to show the technique I used to make that particular card. Killing two birds with one stone this way 🙂
De afgelopen weken hebben bij mij thuis in het teken gestaan van verhuizen. Ik ben namelijk gaan samenwonen met mijn lief 🙂 Dit betekent wel dat ik heel wat minder tijd had dan normaal om te stempelen, vandaar dat ik er voor gekozen heb om een van mijn eigen projecten te CASE'n. Met name, omdat ik mezelf al had voorgenomen om voor de techniek die ik voor die kaart gebruikt heb een filmpje te maken. Twee vliegen in een klap dus 🙂
faux linen technique meets painted harvest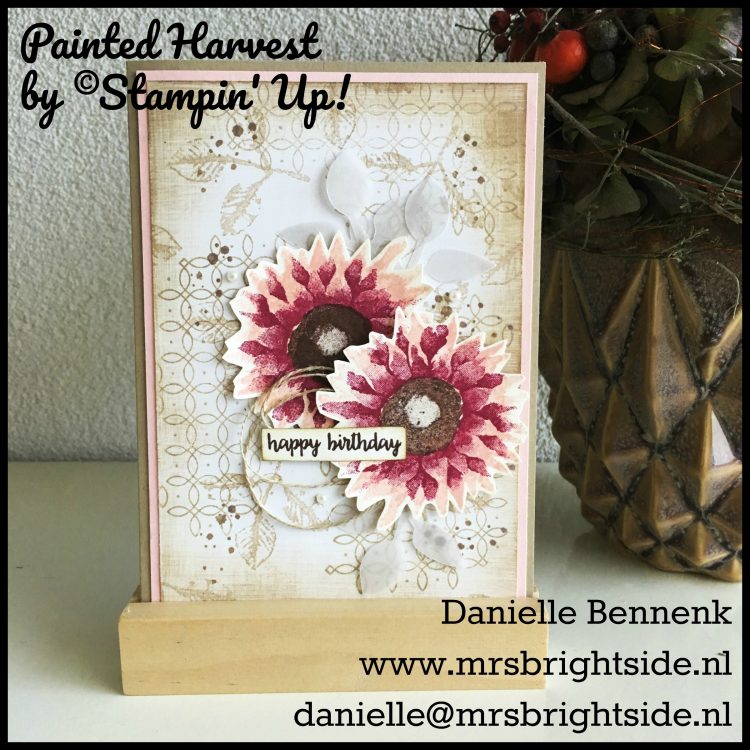 For this project I used the Faux Linen technique and glossy white cardstock to create the background of the card. The base card is Crumb Cake and I added a Powder Pink mat.
The Painted Harvest flowers, stamped in Powder Pink, Berry Burst and Chocolate Chip, add a beautiful vintage touch. The card is finished off with linen thread, pearl basic jewels and vellum leafs.
Voor dit project heb ik gebruik gemaakt van de Faux Linen techniek en glossy white cardstock om de achtergrond te creëren. De basiskaart is Crumb Cake en ik heb een Powder Pink mat toegevoegd.
De bloemen van Painted Harvest, gestempeld in Powder Pink, Berry Burst en Chocolate Chip, voegen een mooi vintage element toe. De kaart is afgemaakt met linen thread, parels en vellum blaadjes.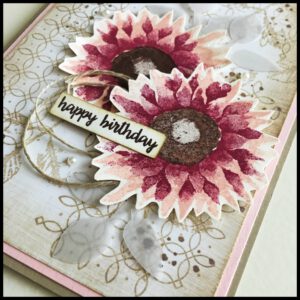 Video Hop !!
I bet you want to know how I made this card… Well, you can watch my video on my YouTube channel 🙂 The video is in Dutch, but I think you'll understand what I'm talking about by just watching it. Next time, when I have more time I'll add some subtitles or an English voice-over.
To do the video hop you can start off at my channel with this video (click on the image below), then click the video description to get the links to see the other Design Team's video tutorials.
On the bottom of this blog post you'll not only find the link list to all the blogs of the Design Team members, but also a link list to all their video's.
Ik denk dat je nu wel wil weten hoe ik deze kaart heb gemaakt… Je kunt de project video bekijken op mijn YouTube channel.
Om de video hop te doen, kun je starten met mijn video (klik op onderstaande afbeelding), klik vervolgens op de video beschrijving om de linken naar de tutorials van de andere Design Team leden te zien. 
Onderaan dit bericht vind je niet alleen de linkenlijst naar alle blogs van de Design Team leden, maar ook de linken naar hun video's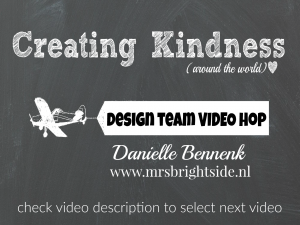 keep on hopping
You must be very curious now to see the projects of the other designers! Just click on the name below mine (I'm Danielle Bennenk) or on the 'Next' button below to hop-a-long and see the creations of the other Creating Kindness Design Team members.
Je bent nu vast heel nieuwsgierig naar de projecten van de andere deelnemers! Klik gewoon op de naam onder die van mij (ik ben Danielle Bennenk) of op de 'Next' knop hieronder om door te hoppen en de creaties van de andere Creating Kindness Design Team leden te zien.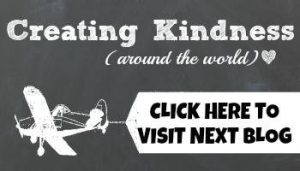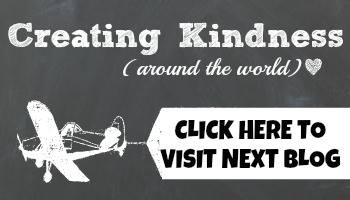 Have fun!
link list
Video link list
Jay Soriano – https://youtu.be/XrvF46lOFfU
Jenny Hall – https://youtu.be/jzf0XrPSUn0
Maria Willis – https://youtu.be/2Qe21DVshZE
Carolynn Sander – https://youtu.be/tqD-faCpGzY
Cheryll Miller – https://youtu.be/CWO5OsWdVi0
Danielle Bennenk (that's me) – https://youtu.be/6h5xcVyfpqc
Product List