welcome to our creating kindness 'Color' blog hop!
It's the first Thursday of the month and it's time again for our Creating Kindness blog hop. This month's theme is 'Color'. In addition, to a project we also make a video featuring a tutorial to make that specific project. So, it's not just a regular blog hop, but also a video hop
This month, our guest designer is Liz Yuille. Liz is so creative and I can't wait what she's come up with.
Het is de eerste donderdag van de maand en dus is het tijd voor onze Creating Kindness blog hop. Deze maand is ons  thema 'Color'. Buiten een project voor ons blog maken we ook een video met een projectbeschrijving voor dat specifieke project. Dus het is niet alleen een reguliere bloghop, maar ook een video hop
Deze maand is onze gast designer: Liz Yuille! Liz is ontzettend creatief, ik ben zeer benieuwd wat ze deze keer heeft gemaakt.
my color inspiration
I'm an avid crocheter, regular or Tunisian crochet. And a little while ago I learned myself how to knit. My first project was a knitted bag, which I knitted in three colors: Lime Green, Silver Grey and Berry Pink.
This bright color combination inspired my project for this blog & video hop. If you watch the video, you'll also see the bag I made 🙂
Ik ben een groot haakfan, gewoon of Tunisch haken, ik vind het allemaal even leuk. Een tijdje geleden heb ik mezelf breien geleerd en mijn eerste project was een gebreide tas. Deze tas heb ik in drie kleuren gebreid: Limoen groen, Zilvergrijs en een bessenroze. 
Deze fleurige kleurencombinatie heeft mijn project voor deze blog & video hop geïnspireerd en als je de video bekijkt kun je ook meteen de tast zien 🙂
Sponged background
For this project I sponged a background on Shimmery White cardstock and combined it with the fun Falling Flowers stamp set because I really need some 'Spring' after the gloomy weather we've been having the last couple of months.
Voor dit project heb ik een achtergrond gesponst op Shimmery White cardstock. Deze heb ik gecombineerd met de leuke Falling Flowers stempelset omdat ik echt een beetje 'Lente' nodig heb na het donkere weer van de afgelopen maanden.
The outside of the background is sponged more heavily than the center, to create a kind of a vignet look. Then I added some water drops to extract some of the color from the background. After that I added the white embossed and water colored leafs and flower, silver metallic thread,  the silver embossed sentiment from the Color Me Happy stamp set and some silver sequins. Below you'll find a list with all used products.
The buitenkant van de achtergrond is donkerder gesponst dan de binnenkant, zo heb ik een soort vignet look gecreëerd. Daarna heb ik wat waterdruppels toegevoegd om wat kleur van de achtergrond te extraheren. Daarna heb ik de wit embosste en ingekleurde blaadjes en bloem toegevoegd en ook het silver metallic thread, de zilver embosste tekst van de Color Me Happy stempelset en een aantal zilveren sequins. Onder dit bericht vind je een lijst met alle gebruikte materialen.
   Video Hop !!
I bet you want to know how I made this card… Well, you can watch my video on my YouTube channel The video is in Dutch, but I think you'll understand what I'm talking about by just watching it.
To do the video hop you can start off at my channel with this video (click on the image below), then click the video description to get the links to see the other Design Team's video tutorials.
On the bottom of this blog post you'll not only find the link list to all the blogs of the Design Team members, but also a link list to all their video's.
Ik denk dat je nu wel wil weten hoe ik deze kaart heb gemaakt… Je kunt de project video bekijken op mijn YouTube channel.
Om de video hop te doen, kun je starten met mijn video (klik op onderstaande afbeelding), klik vervolgens op de video beschrijving om de linken naar de tutorials van de andere Design Team leden te zien. 
Onderaan dit bericht vind je niet alleen de linkenlijst naar alle blogs van de Design Team leden, maar ook de linken naar hun video's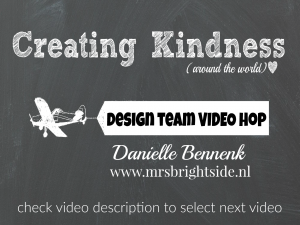 keep on hopping
You must be very curious now to see the projects of the other designers! Just click on the name below mine (I'm Danielle Bennenk) or on the 'Next' button below to hop-a-long and see the creations of the other Creating Kindness Design Team members.
Je bent nu vast heel nieuwsgierig naar de projecten van de andere deelnemers! Klik gewoon op de naam onder die van mij (ik ben Danielle Bennenk) of op de 'Next' knop hieronder om door te hoppen en de creaties van de andere Creating Kindness Design Team leden te zien.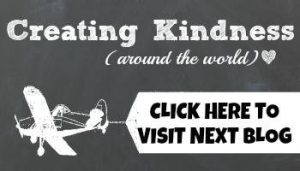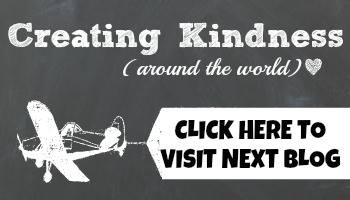 Have fun!
link list
Video link list
Liz Yuille https://youtu.be/RsAX3Sr2t0Q
Jay Soriano https://youtu.be/-DYF66lCsrQ
Lou Kitzelman https://youtu.be/jaK_8cHq_bY
Danielle Bennenk (This is me) https://youtu.be/DkQ9_QOlg0k
Marcy Denning https://youtu.be/iLYxQJW5bz4
Jenny Hall https://youtu.be/ENVNH4hevXg
Jerim Dickins https://youtu.be/h47oGEluhkE
Carolynn Sander https://youtu.be/So_FT-OOQHs