*Dear international readers, please use the translate button in the right side bar to translate this message to your preferred language.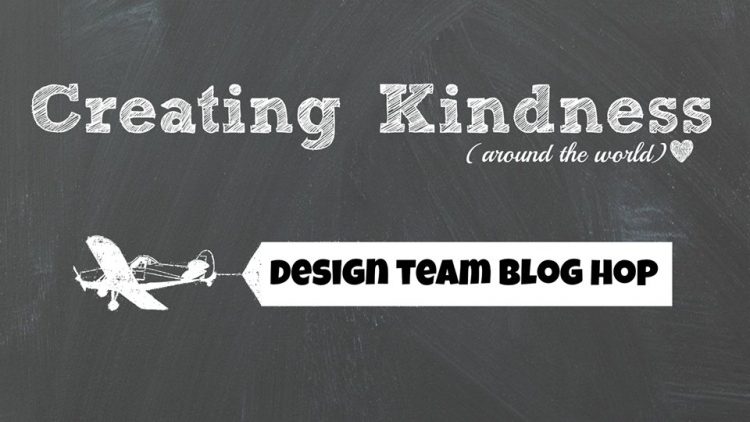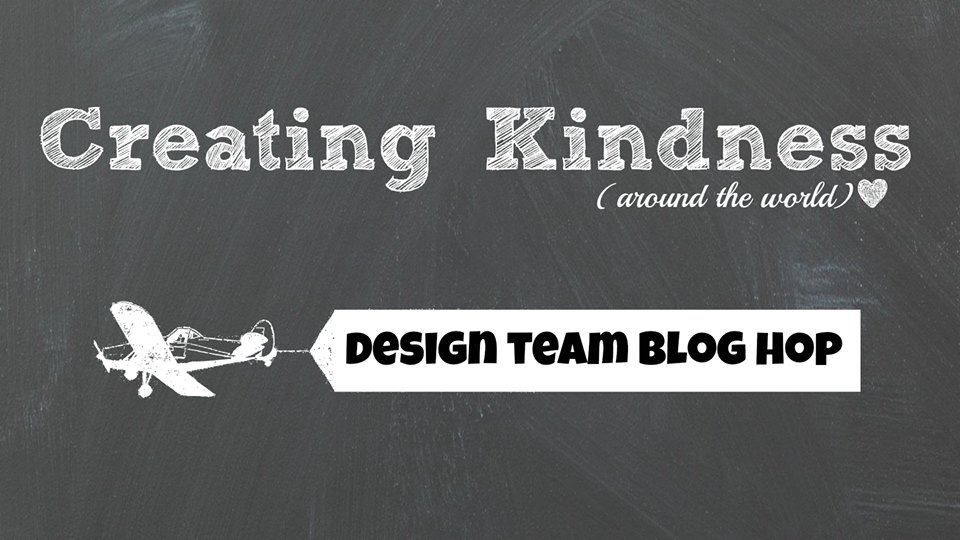 Teamwork in de ruimste zin van het woord
Welkom bij de Creating Kindness Blog & Video Hop van november. Het Creative Design Team wordt tijdens deze maand versterkt met onze gast designer Anna Krol uit de UK, je kunt haar blog hier vinden. Anna maakt prachtige projecten, dus ga eens langs bij haar blog!
Het thema van deze maand is Teamwork en dat in de ruimste zin van het woord. Van het teamwork tussen de kleuren inkt en cardstock van Stampin' Up! tot de stempelsets met de bijpassende stanssets of punches, maar natuurlijk ook met de teams die binnen Stampin' Up! bestaan. Met dat laatste, mijn eigen Team Brightside, ben ik aan de slag gegaan voor mijn project van vandaag.
TEAM Swaps
Zoals ik hier al schreef organiseer ik binnen Team Brightside ieder kwartaal een swap. De overige 2 maanden van het kwartaal worden gevuld met een SOL (Stamp-On-Line event) én een Black Box envelop.
Het is altijd super leuk om de creatieve projecten van de teamleden in de brievenbus én/of de Facebookgroep te zien verschijnen. Het thema voor onze team swap in oktober was Herfst en ik maakte een kaart met de exclusieve Happiness Surrounds stempelset en bijpassende Snowfall Thinlits.
Vanaf vandaag zijn deze exclusieve producten te bestellen zolang de voorraad strekt! Ik verzorg graag je bestelling. Heb je vragen, wil je informatie of bestellen? Stuur mij dan een mail: danielle@mrsbrightside.nl
Happiness surrounds in herfstkleuren
Hieronder vind je de project details van deze kaart én als je een stuk je verder leest kun je ook naar de video waarin ik laat zien hoe ik deze kaart stap-voor-stap heb gemaakt.
Project details
Crumb Cake cardstock Basiskaart: 21 x 14,5 cm, rillijn 10,5 cm
Crumb Cake cardstock Mat: 10 x 14 cm – Embossed met de Corrugated embossing folder
Whisper White cardstock Mat: 10 x 14 cm
Restjes Copper Joyous Noel Glimmer paper, Cajun Craze, Early Espresso, Whisper White en Crumb Cake cardstock voor afbeeldingen en tekst
Inkt: Crumb Cake, Mango Melody, Daffodil Delight en Early Espresso
Diversen: Bright Copper Shimmer Paint, Cajun Craze Stampin' Write Marker, Happiness Surrounds stempelset en Snowfall Thinlits
Video Hop
Deze maand doe ik weer eens gezellig mee aan de video hop. In mijn video laat ik zien hoe ik de bovenstaande Teamwork kaart gemaakt heb. Wanneer je klaar bent met kijken klik je op de link in de description box onder mijn video om door te hoppen naar de volgende video van de hop.
Hop gezellig door!
Om te kijken wat de overige Design Teamleden met het thema Teamwork gedaan hebben, klik je op de Next Button om naar het blog van de mega getalenteerde Jay te gaan. Onder deze knop zie je ook de complete deelnemerlijst staan.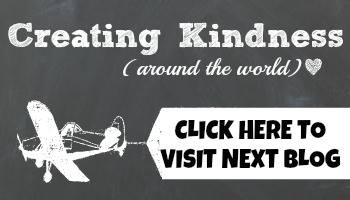 Video hoplijst:
Jenny Hall – https://youtu.be/fuMvJadMyOc
Lou Kitzelman – https://youtu.be/MzfEy7kbZj0
Marcy Denning – https://youtu.be/Edt9KDhKMpU
Danielle Bennenk – https://youtu.be/8vvDszhM4iI
Jay Soriano – https://youtu.be/fAlTPCqH3hM
Jerim Dickins – https://youtu.be/Nv0M2PHrLD4
Nog veel plezier en inspiratie bij de hop gewenst,

P.S. Kom gezellig bij mij team! Lees er hier meer over.
Gebruikte materialen
Ik verzorg graag je bestelling. Klik op de 'Stampin' Up! bestelling'-knop of de 'Webshop Stampin' Up!'-knop (credit card only) in de zijbalk om deze te plaatsen.