*Dear international readers, please use the translate button on the right (see side bar) to translate this message to your preferred language.
Day 2 – 30 Day Card Making Challenge
Welkom bij (mijn) Day 2 van de 30 Day Card Making Challenge! Met alles wat er op dit moment in de wereld gebeurd hebben we iets nodig dat ons helpt om positief te blijven en door te gaan. Om die reden bedacht Martin Stone van Martin's Mayhem een gave 30 Day Card Making Challenge en ik vind het een geweldig leuk idee, dus sinds gisteren doe ik ook mee.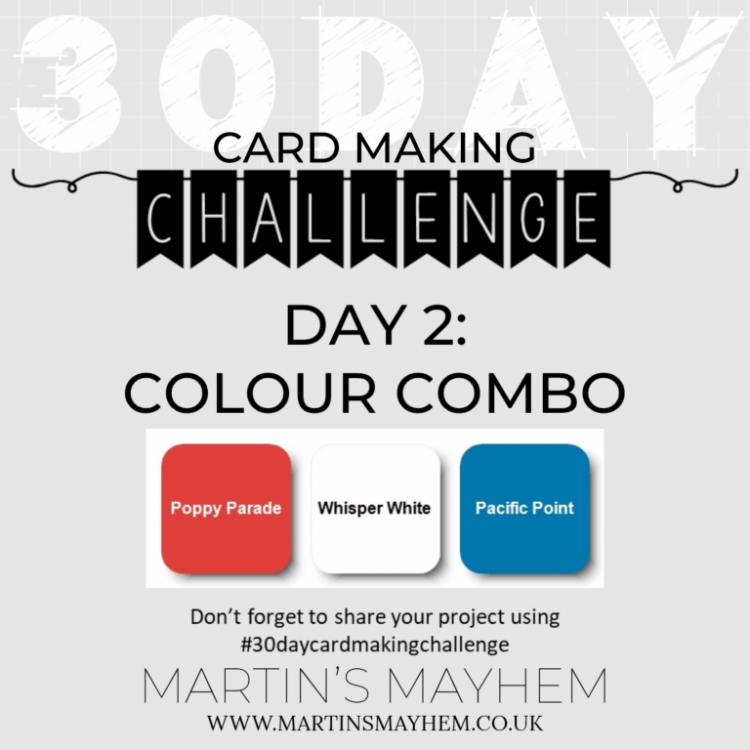 Day 2 brengt de deelnemers een kleuren uitdaging. Bij het kiezen van deze kleurencombinatie: Poppy Parade, Whisper White en Pacific Point heeft Martin de kleuren van de Britse vlag als uitgangspunt genomen.
Wel handig, want dat zijn natuurlijk ook de kleuren van de Nederlandse vlag. Mijn inspiratie liet dan ook niet lang op zich wachten… Een kaart met een oer-Hollands tintje!
Vervolgens heb ik er ook nog een Nederlandse stempelset bij gepakt: Frisse Wind uit de Stampin' Up! jaarcatalogus. Deze stempelset heb ik…schaam-schaam…nog maar heel weinig gebruikt, maar bij het project van vandaag was hij wel heel toepasselijk. Dus twee vliegen in een klap: Een afbeelding die perfect bij onze Nederlandse vlag past én ik heb weer eens een 'vergeten' stempelset beïnkt en dat is altijd goed 🙂
Onderaan dit bericht vind je de complete lijst met gebruikte materialen. Ik verzorg graag je bestelling, dus zit er iets voor je tussen. Klik dan op de 'Stampin' Up! bestelling'-knop of de 'Webshop Stampin' Up!'-knop (credit card only) in de zijbalk om deze te plaatsen.
Day 2 – Zomaar…
De basis van mijn kaart is Whisper White Thick cardstock van 14,5 x 21 cm, lange kant gerild op 10,5 cm. Hierop heb ik een mat van Whisper White cardstock (9,5 x 13,5 cm) geplakt die ik eerst embossed heb met de Scripty 3D Embossing Folder.
Met een van de Stitched Rectangles Dies heb ik de kleuren van de vlag gestanst en deze met Stampin' Dimensionals op de kaart geplakt. Hierboven op heb ik de prachtige tulpenafbeelding van de Frisse Wind stempelset geplakt. Deze heb ik eerst gestempeld met Tuxedo Black Memento inkt op Whisper White cardstock en vervolgens uitgeknipt met mijn Paper Snips. Last but not least, heb ik het tekstje 'Zomaar…' toegevoegd aan de kaart. Deze kleine tekst komt uit de Van Alles Wat stempelset, een van de meest veelzijdige Nederlandse stempelsets die Stampin' Up! aanbiedt.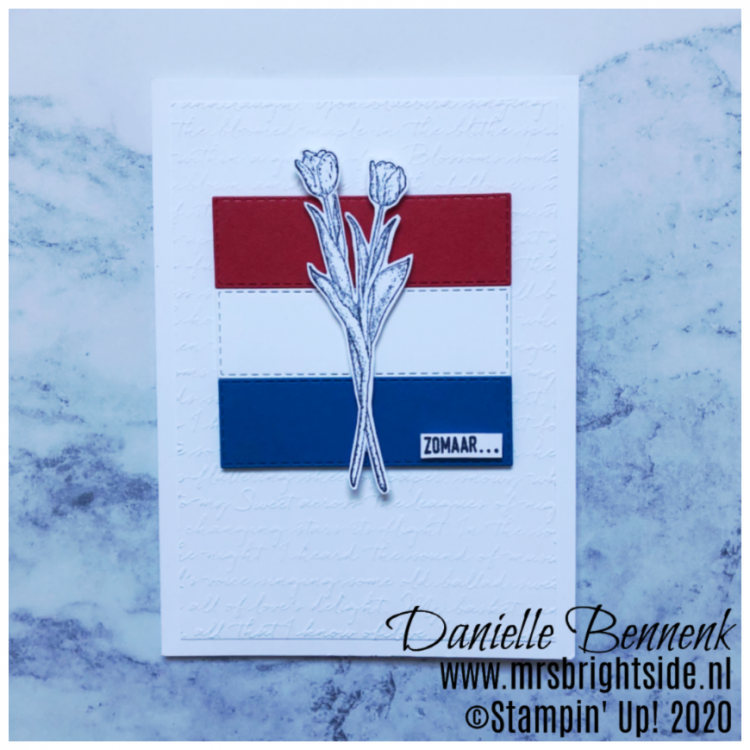 Ik ben super blij met het resultaat en kijk nu alweer uit naar de uitdaging voor morgen… Die draait namelijk om mannenkaarten! Ben je benieuwd naar het eindresultaat? Dan zou ik het leuk vinden als je weer een kijkje komt nemen!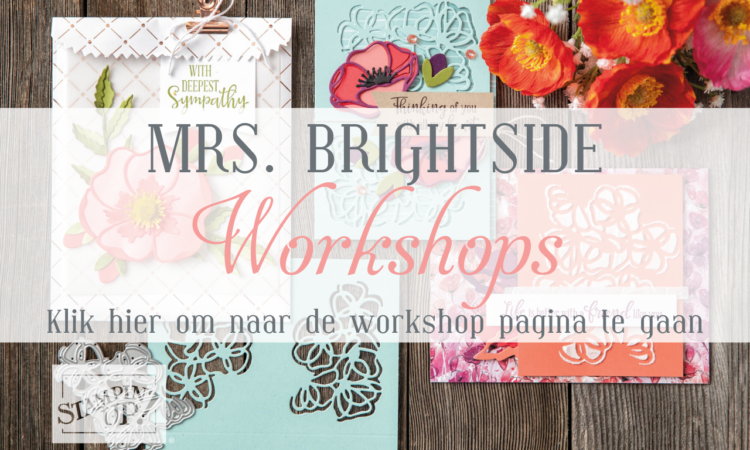 Gebruikte Materialen
Ik verzorg graag je bestelling. Klik op de 'Stampin' Up! bestelling'-knop of de 'Webshop Stampin' Up!'-knop (credit card only) in de zijbalk om deze te plaatsen.