*Dear international readers, please use the translate button on the right (see side bar) to translate this message to your preferred language.
Feel Good Stampin' thema: Happy Mail
Happy Mail! Een thema met projecten die je kunt versturen waar je happy van wordt. Dat kan een kaartje zijn om iemand een hart onder de riem te steken of een soort van happy mail geschenkje, zoals het project dat ik gemaakt heb voor deze bloghop. Natuurlijk heb ik voor dit project de gave producten van Stampin' Up! gebruikt.
Over de Feel Good Stampin' Bloghop…
Ter informatie: Het Feel Good Stampin' Design Team bestaat uit een groep Nederlandse Stampin' Up! Demonstrators die samenwerken om de lezers/bezoekers van onze blogs te inspireren en hen met onze Stampin' Up! projecten een goed (Feel Good) gevoel te geven. Dat Feel Good gevoel is met name nu, in tijden van onzekerheid, zeer welkom.
Iedere 2e donderdag van de maand hoppen we met thema's die een 'Feel Good vibe' hebben, zoals het thema van vandaag: Happy Mail.
Tevens geven we onze lezers/bezoekers uitleg (via beschrijving, foto tutorial of instructie video) over het door ons gemaakte project. Zo willen we proberen om het Feel Good gevoel dat wij hebben bij het maken van projecten en het werken met Stampin' Up! producten zoveel mogelijk door te geven.
Happy Mail Paspoort Flipboek
Ik heb een leuk paspoort flipboekje gemaakt met veel zakjes, labels en kleine geschenkjes. Het past gewoon in een envelop, dus je kunt het gewoon versturen. Er zullen wel extra postzegels op moeten omdat het een stuk zwaarder is dan een reguliere kaart.
Als basis voor het paspoort flipboekje heb ik het In Good Taste designer series papier gebruikt aangevuld met de 2020-2021 In Colors en diverse producten van de Flowers For Every Season product suite. Je ziet al meteen op de voorzijde een kaart van de Flowers For Every Seasons Memories & More Card Pack.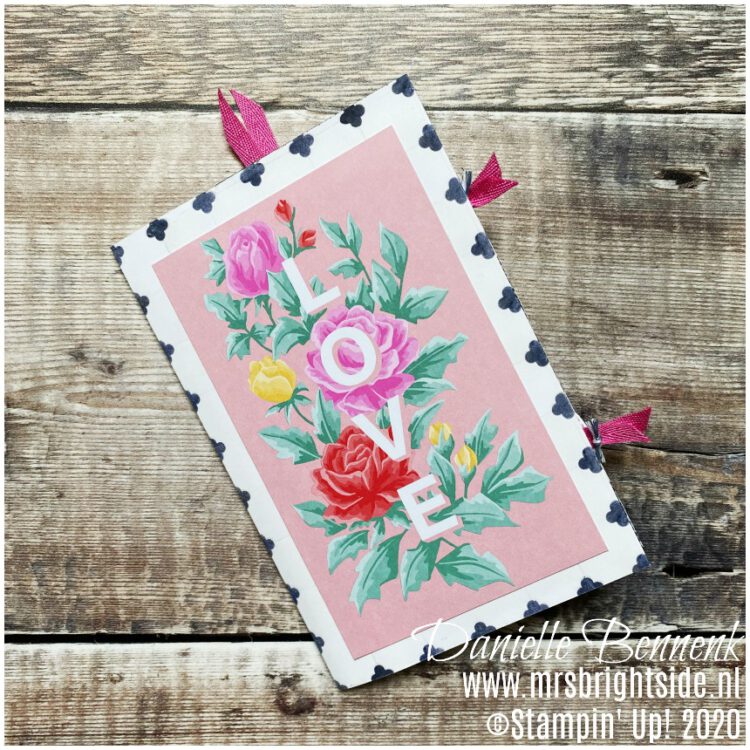 Wanneer je het flipboekje open slaat zie je diverse pockets met inserts en zelfs een zakje thee. In de project video laat ik precies zien wat er allemaal in verstopt zit en wat ik hiervoor gebruikt heb. Ook zie je onderaan dit bericht alle materialen die ik gebruikt heb voor dit project.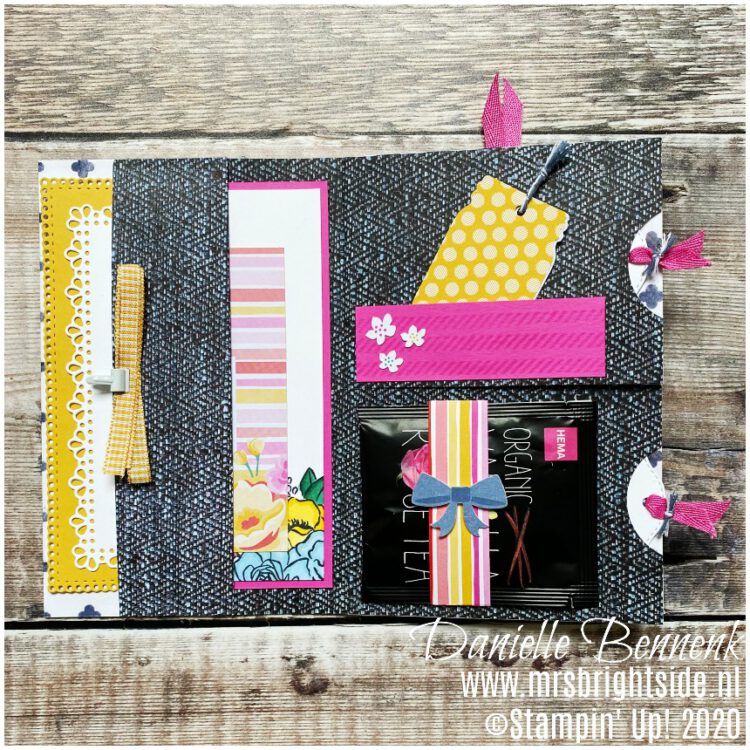 Ook heb ik nog wat sequins toegevoegd die de ontvanger nog kan gebruiken voor een ander project, evenals wat extra lint en kleine Memories & More kaartjes. In de grote pocket zit nog een kaart verstopt.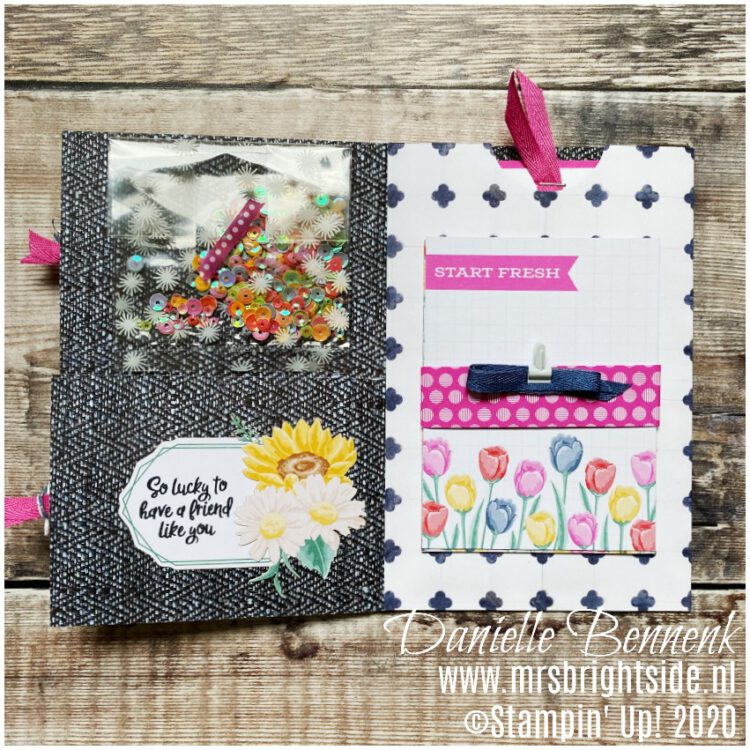 GRATIS TUTORIAL
Zoals ik bij de inleiding al schreef, geeft ieder Feel Good Stampin' Design Teamlid een projectbeschrijving. Dit doen we via een PDF-bestand dat je kunt downloaden.
In deze PDF vind je de beschrijving of de link naar de instructie video en de gebruikte materialen. Je kunt vervolgens de PDF opslaan zodat je het project later kunt maken. Hieronder vind je mijn projectbeschrijving (klik op de afbeelding hieronder) met daarin de link naar de instructievideo van dit leuke Paspoort Flipboek. Ter info: Het instructie gedeelte start vanaf ong. 8.10 min. daarvoor loop ik stap-voor-stap het boekje door om je te laten zien wat er allemaal in zit en hoe ik het heb 'aangekleed'.

MEER INSPIRERENDE PROJECTEN.
Wil je zien wat de andere Design Teamleden deze maand gemaakt hebben? Klik dan snel op de naam onder die van mij op de lijst en het wonder van het internet brengt je waar je moet zijn!
Heel erg bedankt voor je bezoek en nog veel plezier gewenst.

GEBRUIKTE MATERIALEN
Ik verzorg graag je bestelling. Klik op de 'Stampin' Up! bestelling'-knop of de 'Webshop Stampin' Up!'-knop (credit card only) in de zijbalk om deze te plaatsen.
| | | | | |
| --- | --- | --- | --- | --- |
| | | | | |
| | | | | |
| | | | | |
| | | | | |
| | | | | |
| | | | | |