*Dear international readers, please use the translate button on the right (see side bar) to translate this message to your preferred language.
In Good Taste Product Suite
Bij mijn project voor de Creating Kindness Blog & Video Hop werk ik met de nieuwe In Good Taste product suite van Stampin' Up! . Deze product suite past perfect bij het thema van deze maand: Texture! Ons Design Team kennende zullen er veel mooie en veelzijdige projecten ontstaan zijn. Vandaag worden we vergezeld door de getalenteerde Melinda Stearns, ik ben zeer benieuwd wat zij gemaakt heeft.
In Good Taste Texture kaart!
Als uitgangspunt voor dit project heb ik een basiskaart (10,5 x 29 cm, rillen lange kant op 14,5 cm) van Whisper White Thick Cardstock genomen. Hierop heb ik 5 stroken In Good Taste designer series papier van 3,5 x 10,5 cm geplakt. De randen heb ik textuur gegeven met het hoesje van mijn Paper Snips.
Om de kaart nog meer textuur te geven heb ik een label van de Tasteful Labels Dies embossed met de Tasteful Textile 3D Embossing Folder. Daarna heb ik het label op de kaart geplakt met Multipurpose Liquid Glue.
Op het label zit de bloem uit de Tasteful Touches stempelset, deze heb ik gestempeld met Basic Gray Classic Stampin' Inkt en ingekleurd met de Flirty Flamingo, Rococo Rose en Smoky Slate Stampin' Blends. De tekst is wit heat embossed op Basic Gray Cardstock. Een aantal In Good Taste Elements voegen nog meer textuur toe.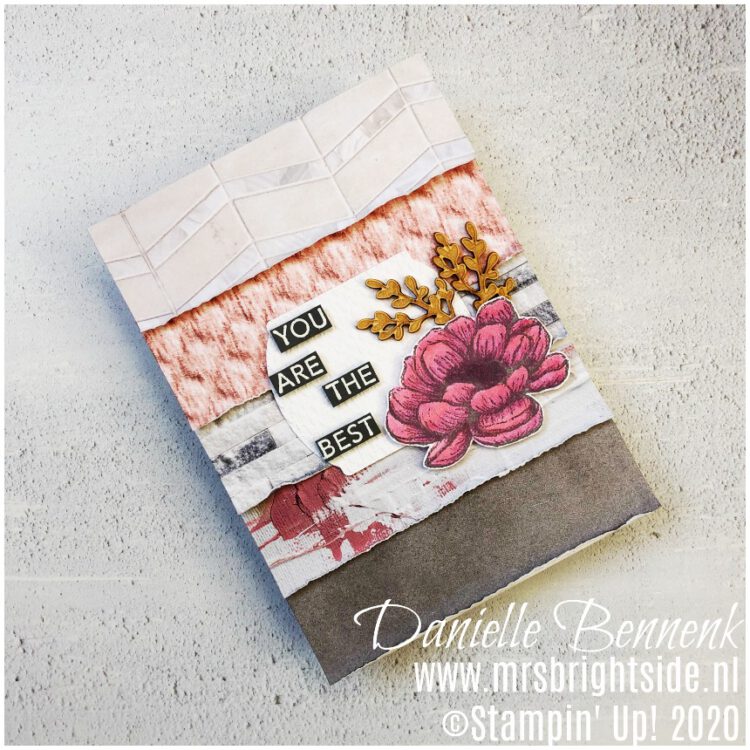 Bij mijn voorbeeldkaart heb ik als uitgangspunt de kleuren Basic Gray, Petal Pink en Rococo Rose genomen. Tijdens de opname voor de video tutorial heb ik het rose gewisseld voor Night of Navy. Hierdoor krijg je meteen een heel andere uitstraling, kijk maar naar de foto hieronder.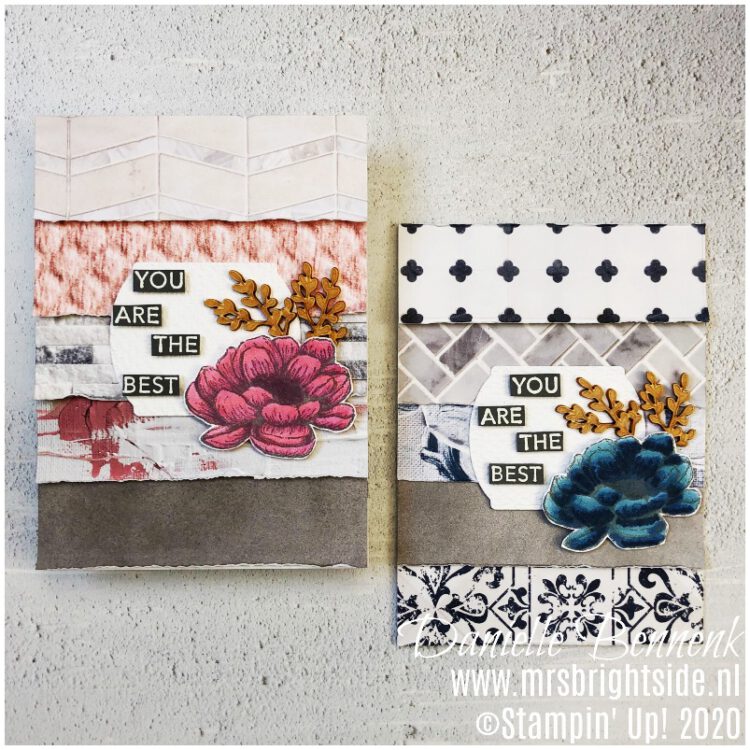 Stap-voor-Stap Video Tutorial
Om je precies te laten zien hoe ik deze kaart gemaakt heb, heb ik een stap-voor-stap video tutorial opgenomen. Klik op de afbeelding hieronder om naar de video te gaan.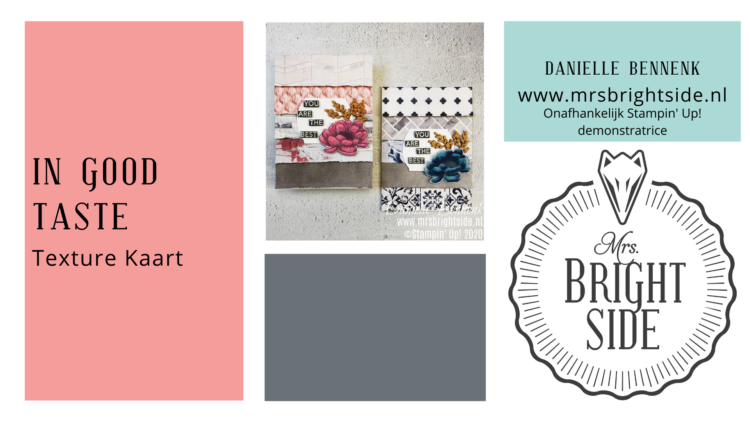 Meer Texture projecten…
Ook de overige Design Teamleden zijn aan de slag gegaan met het thema Texture en aan de sneak peeks te zien zijn het echt prachtige projecten! Dus hop snel door naar het blog van de geweldig getalenteerde Jay uit Groot Brittanië door op de onderstaande knop te klikken!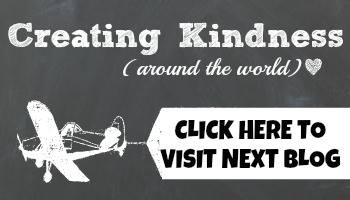 Heel erg bedankt voor je bezoek en ik zou het leuk vinden als je een reactie achter laat.

Bloghop Deelnemers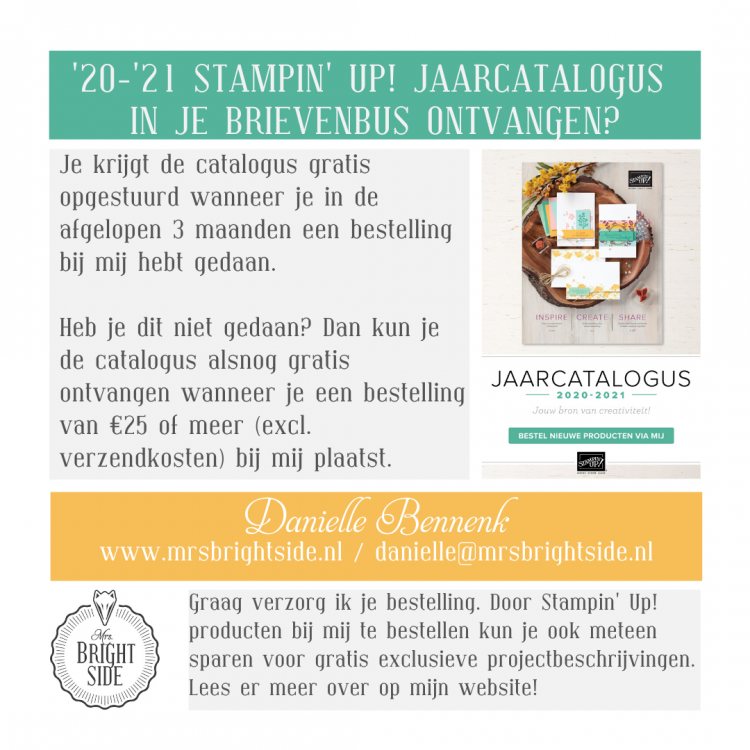 GEBRUIKTE MATERIALEN
Ik verzorg graag je bestelling. Klik op de 'Stampin' Up! bestelling'-knop of de 'Webshop Stampin' Up!'-knop (credit card only) in de zijbalk om deze te plaatsen.