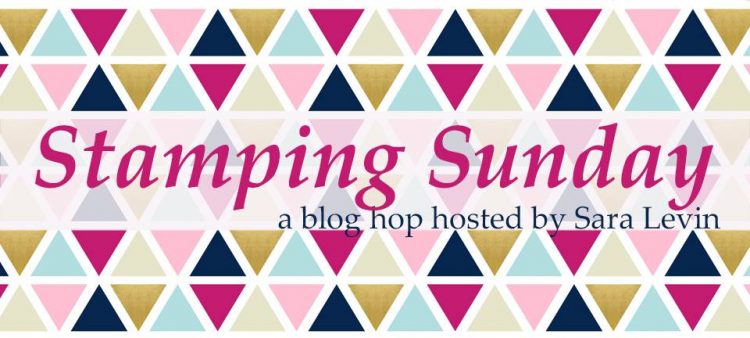 Thema: Love met Love Cats
Hallo, vandaag hop ik met het Stamping Sunday Design Team en het thema is Love. Het Designteam is aan de slag gegaan met hun favoriete product(en) van Stampin' Up! om projecten te creëren waarin het thema liefde terugkomt. Ik ben erg benieuwd naar de uitwerkingen van mijn mede design teamleden. :). Ik ben aan de slag te gaan met de geweldige Love Cats Stempelset uit de Mini Catalogus.
Onderaan dit bericht vind je een link naar de complete lijst met gebruikte materialen. Ik verzorg graag je bestelling, dus zit er iets voor je tussen. Klik dan op de 'Stampin' Up! bestelling'-knop of de 'Webshop Stampin' Up!'-knop (Paypal en credit card only) in de zijbalk om deze te plaatsen.
Love Cats Kaarten Inspiratie
Op het internet kwam ik een afbeelding tegen van diverse kussens met een retro uitstraling, zie hieronder. De uitstraling van de kussens sprak mij meteen aan en ik dacht dat de kleuren en uitstraling goed zouden passen bij de Love Cats Stempelset.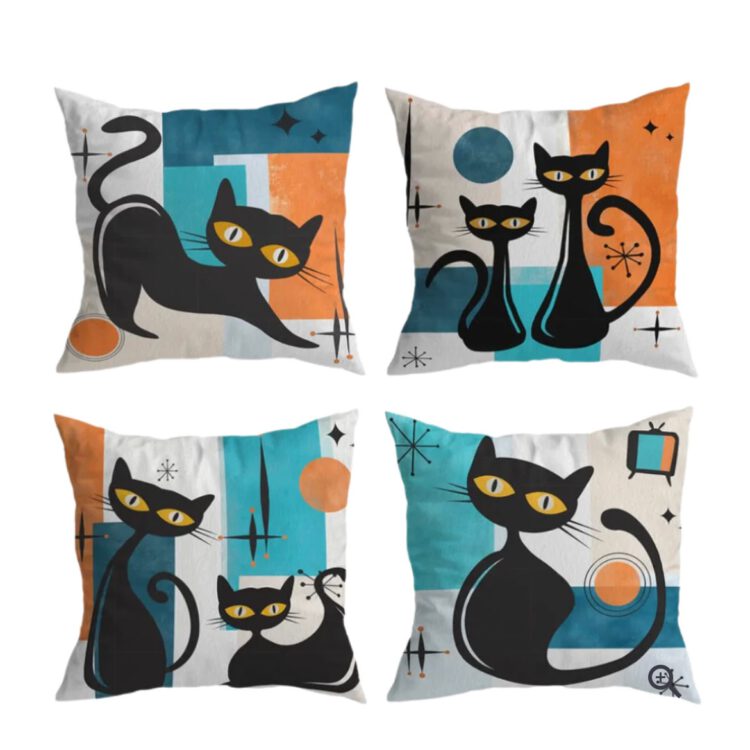 Love Cats Kaarten Duo
Beide kaartjes zijn vierkant. Een minikaartje van 7,5 x 7,5 cm en een iets groter model van 10,5 x 10,5 cm. Het kleurenpalet is bij beide kaarten gelijk: Sahara Sand, Pumpkin Pie, Coastal Cabana, Bermuda Bay en Tuxedo Black.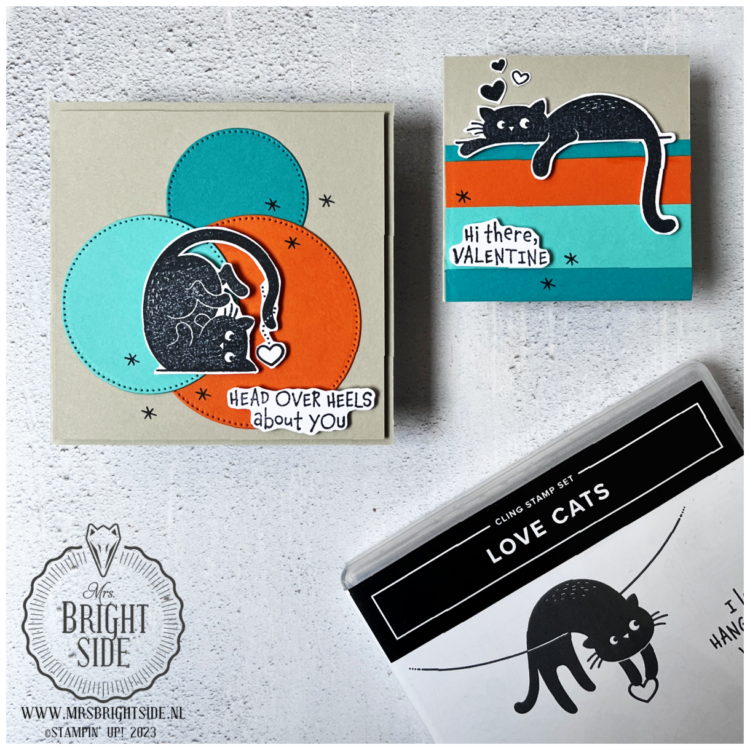 Bij het grote kaartje heb ik een achtergrond gecreëerd met gestanste cirkels (Stylish Shapes Dies). De ronde vormen passen bij de ronde vorm van de kat. De tekst 'Head over heels about you' past perfect bij het Love thema van deze bloghop.
Zie je de kleine gestempelde sterretjes op de achtergrond? Die komen uit de Nothing's Better Than Stempelset. Zij hebben ook een retro uitstraling.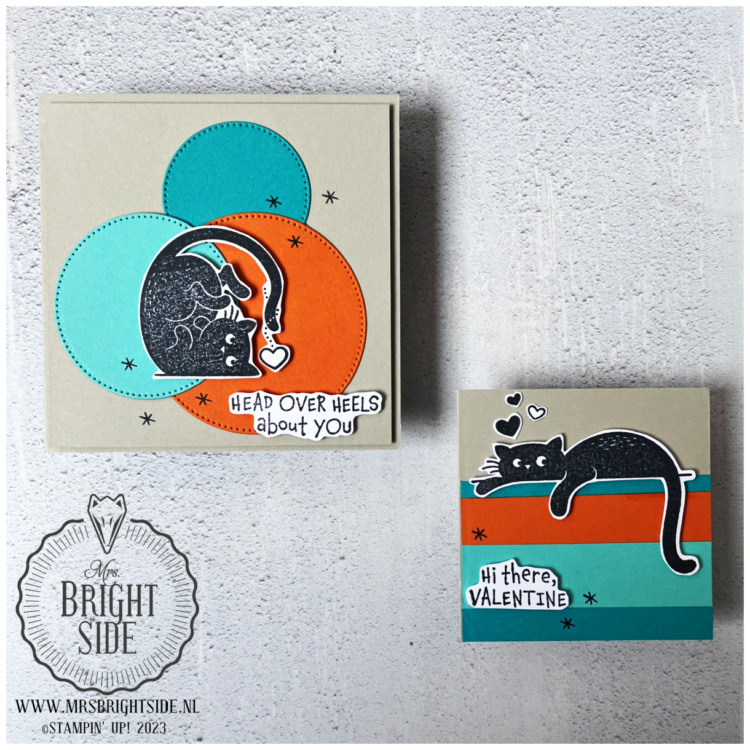 Bij het mini kaartje heb ik met diverse stroken cardstock een 'muurtje' gecreëerd waarop ons luie katje ligt. Ook hier heb ik weer wat sterretjes gestempeld. Net als bij het grotere kaartje heb ik de tekst en de kat uitgeknipt.
Meer inspiratie!
Ook de andere Design Teamleden hebben projecten met het Love Thema gemaakt. Door op de naam die volgt na die van mij (ik ben Danielle Bennenk) te klikken, ga je naar het volgende blog.
Hartelijk dank voor je bezoek aan mijn blog. Ik zou het leuk vinden als je een reactie achterlaat en natuurlijk wens ik je nog veel plezier en inspiratie toe!

Gebruikte Materialen
Ik verzorg graag je bestelling. Klik op de 'Stampin' Up! bestelling'-knop of de 'Webshop Stampin' Up!'-knop (Ideal, PayPal en credit card betaling) in de zijbalk om deze te plaatsen.