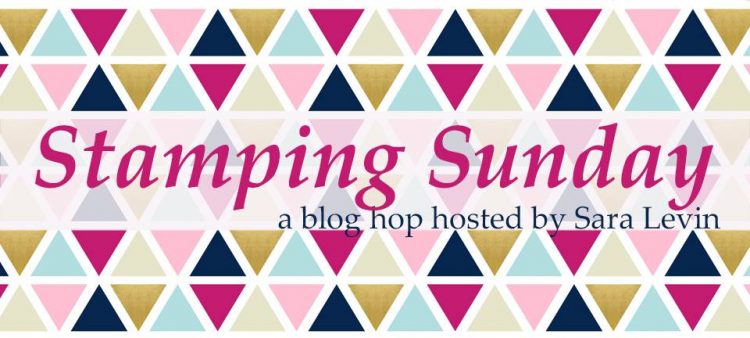 Holiday Scrapbook Page met Love, Santa Tag Kit
Hallo, vandaag hop ik met het Stamping Sunday Design Team en het thema is Holiday Scrapbook Page. Ieder Design Teamlid maakt een scrapbook layout met een feestdagen thema. Ik gebruikte de Love Santa Tag Kit uit de Stampin' Up! Webshop om mijn scrapbook layout mee te maken.
Deze kit is echt super tof, je kunt er maar liefst 12 grote geschenklabels mee maken en de kit is compleet met stempelset, inktkussentje, stempelblok, alle benodigdheden om de tags te maken en zelfs lijmsoorten!! Klik hier om 'm in de webshop te bekijken.
Onderaan dit bericht vind je de complete lijst met gebruikte materialen. Ik verzorg graag je bestelling, dus zit er iets voor je tussen. Klik dan op de 'Stampin' Up! bestelling'-knop of de 'Webshop Stampin' Up!'-knop (credit card only) in de zijbalk om deze te plaatsen.
Love, Santa Scrapbook Page
Hieronder zie je mijn scrapbook page en de 4 labels die je kunt maken met de Love, Santa Tag Kit. Zoals je ziet zijn dit echt grote geschenklabels, die heel goed te gebruiken zijn voor alternatieve projecten zoals deze layout, maar ook kun je er gave kaarten mee maken.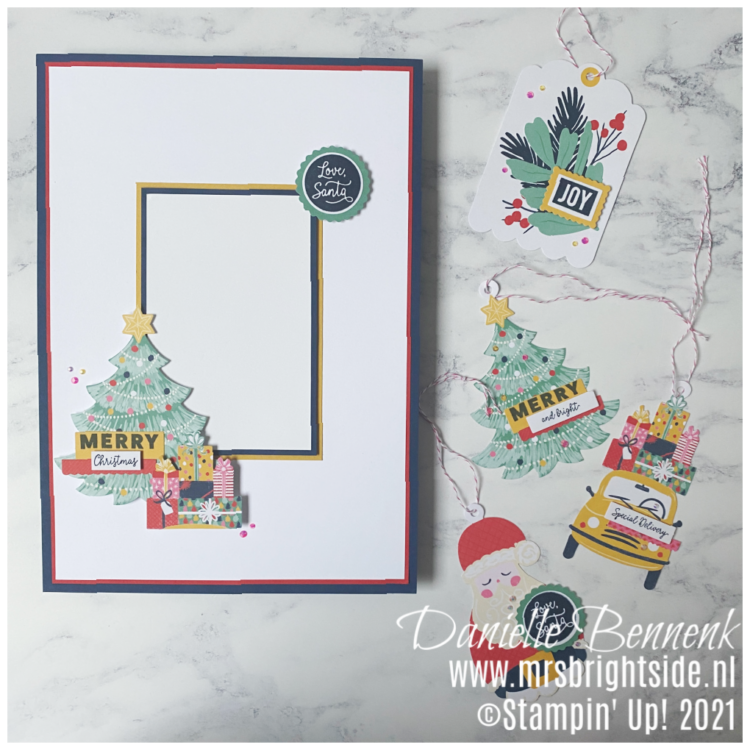 De basis van mijn Love, Santa Scrapbook Layout is een A4 Night of Navy Cardstock. Hierop heb ik een mat (20 x 28,7 cm) van Poppy Parade Cardstock geplakt en daarop weer een mat (19,5 x 28,2 cm) van Basic White Cardstock. Ik houd altijd van scrapbook layouts met veel witte ruimte 🙂
In het midden heb ik een dubbel-gelaagde foto mat geplakt. De onderste laag is Bumblebee Cardstock (10 x 15 cm) en daarop – met Stampin' Dimensionals – een laag Night of Navy Cardstock (9,5 x 14,5 cm) en daarop komt dan de foto. Daar ligt nu een stuk Basic White Cardstock omdat ik er pas later een foto op wil plakken van mijn lief en mijzelf tijdens de aankomende kerstdagen.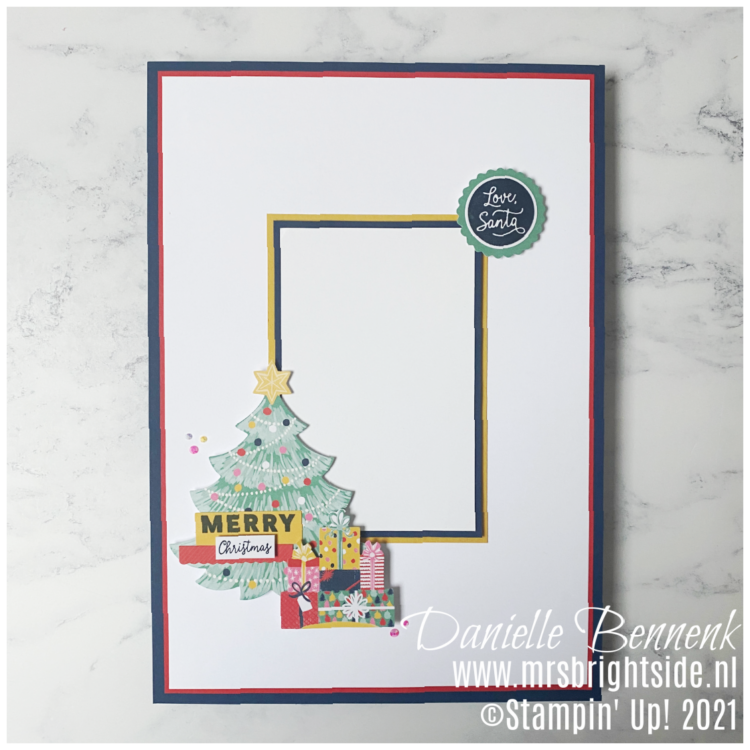 Vervolgens heb ik de layout versierd met de kerstboom tag, met daarbij de kadootjes die ik van de taxi tag heb geknipt. Met behulp van de stempels en de labels uit de kit heb ik de tekst Merry Christmas toegevoegd aan de kerstboom. Bovenin heb ik ook nog het tekstlabel van de kerstman tag gebruikt. De leuke rhinestones uit de kit maken de layout af. Hij is helemaal naar mijn zin, clean en met heerlijke frisse kleuren!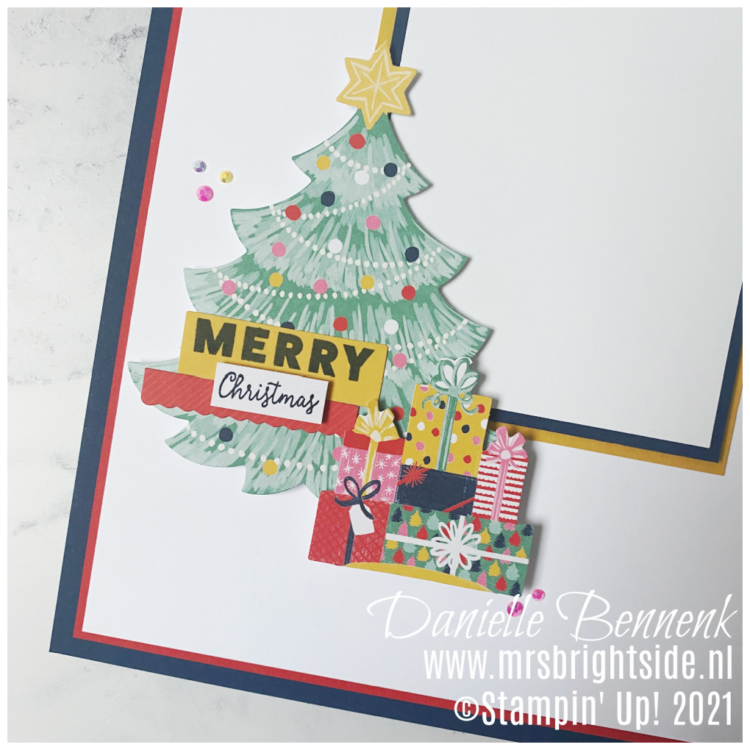 Meer inspiratie!
Ook de andere Design Teamleden hebben projecten met het Scrapbook Thema gemaakt. Door op de naam die volgt na die van mij (ik ben Danielle Bennenk) te klikken, ga je naar het volgende blog.
Hartelijk dank voor je bezoek aan mijn blog. Ik zou het leuk vinden als je een reactie achterlaat en natuurlijk wens ik je nog veel plezier en inspiratie toe!

Gebruikte Materialen
Ik verzorg graag je bestelling. Klik op de 'Stampin' Up! bestelling'-knop of de 'Webshop Stampin' Up!'-knop (PayPal en credit card betaling) in de zijbalk om deze te plaatsen.