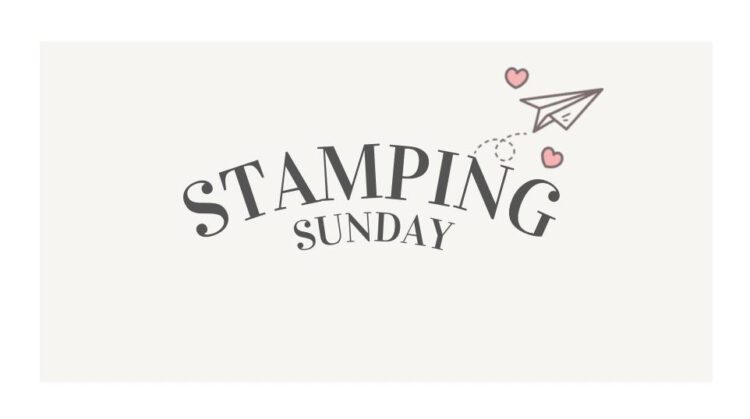 Thema: Paper Players
Hallo, vandaag hop ik weer met het Stamping Sunday Design Team. We hoppen iedere 3e zondag van de maand rondom een specifiek thema. Deze maand hoppen we met het thema Paper Players. Ofwel Papier Spelers. Een zeer breed thema rondom het spelen met papier, bijv. met een fun fold, een project gefocust op designpapier, een spel van papier, etc. 🙂
Het Designteam is aan de slag gegaan met hun favoriete product(en) van Stampin' Up! om projecten te creëren waarin het thema Paper Players terugkomt. Ik ben erg benieuwd naar de uitwerkingen van mijn mede design teamleden. :). Ik ben aan de slag te gaan met het prachtige Earthen Elegance Designpapier uit de Jaarcatalogus.
Onderaan dit bericht vind je een link naar de complete lijst met gebruikte materialen. Ik verzorg graag je bestelling, dus zit er iets voor je tussen. Klik dan op de 'Stampin' Up! bestelling'-knop of de 'Webshop Stampin' Up!'-knop (Paypal en credit card only) in de zijbalk om deze te plaatsen.
Paper Players: Earthen Elegance Pleated Kaart
Voor mijn Paper Players project ben ik geïnspireerd door dit project van Tammy Fite van Stamp With Tammy, een zogenaamde Pleated ofwel een geplooide kaart. Nu is de kaart zelf niet geplooid, maar wel het designpapier 🙂
De basiskaart (14,5 x 21 cm, rillen lange kant op 10,5 cm) is van Moody Mauve Cardstock. Hierop zit een mat (10 x 14 cm) van Pebbled Path Cardstock. Deze heb ik embossed met een van de drie Basics 3D Embossing Folders en met Multipurpose Liquid Glue op de basiskaart geplakt.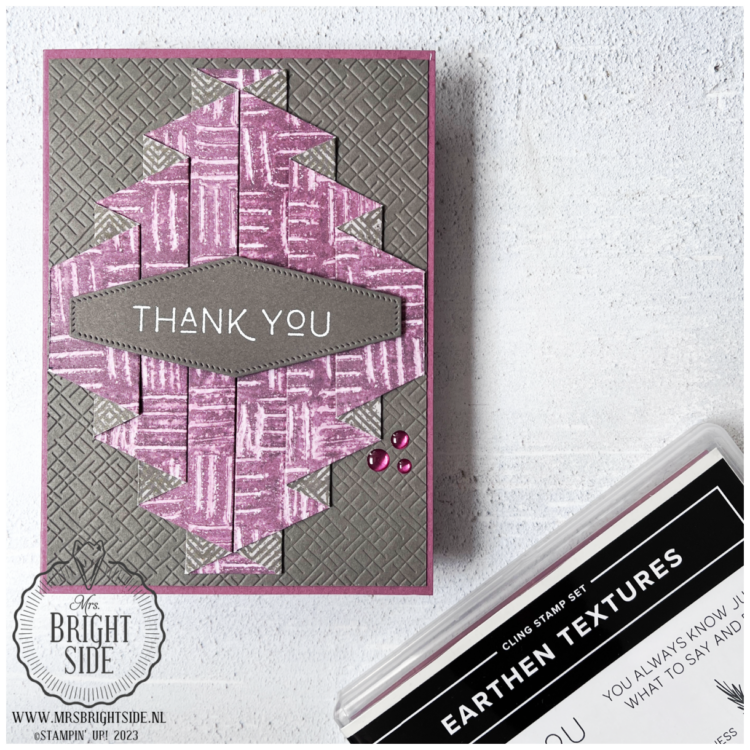 Op de embosste mat heb ik een stuk geplooid Earthen Elegance Designpapier geplakt met lijm. Alle vouwlijnen heb ik goed gevouwen met mijn vouwbeen om een mooie achtergrond te krijgen. Beide zijden van het papier zijn goed zichtbaar.
De tekst, gestempeld met Versamark Inkt, heb ik heat-embossed met White Stampin' Emboss Powder op een stuk Pebbled Path Cardstock dat ik gestanst heb met de Nested Essentials Dies. Het tekstlabel heb ik op de kaart geplakt met Stampin' Dimensionals.
Als laatste detail heb ik een drietal Moody Mauve In Color Dots op de kaart geplakt.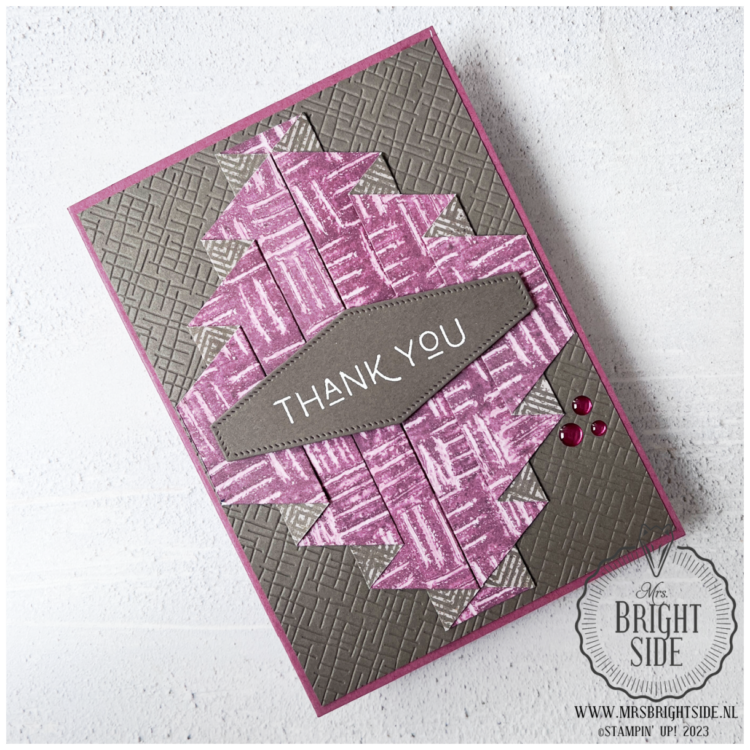 Meer inspiratie!
Ook de andere Design Teamleden hebben projecten met het Paper Players thema gemaakt. Door op de tekst 'Next Blog' te klikken ga je naar het volgende blog. Daaronder zie je ook de gehele blog line-up, dus een hele lading inspiratie op deze mooie zondag.
Hartelijk dank voor je bezoek aan mijn blog. Ik zou het leuk vinden als je een reactie achterlaat en natuurlijk wens ik je nog veel plezier en inspiratie toe!

Gebruikte Materialen
Ik verzorg graag je bestelling. Klik op de 'Stampin' Up! bestelling'-knop of de 'Webshop Stampin' Up!'-knop (Ideal, PayPal en credit card betaling) in de zijbalk om deze te plaatsen.