Perennial birthday lay-out
Vorige week zaterdag, 11 november '17, vond On Stage plaats in Utrecht. Zoals je hier en hier al hebt kunnen lezen mocht ik deze keer Display Stamper zijn. Mijn Scrap Sunday project van vandaag is een van de voorbeelden die ik gemaakt heb met de stempelset Perennial Birthday.
Last week Saturday, November 11th 2017, On Stage was held in Utrecht. As you've been able to read here and here, I was asked to be a display stamper. My Scrap Sunday project of today is one of the samples I made with the Perennial Birthday stamp set.
6″x8″ Lay-out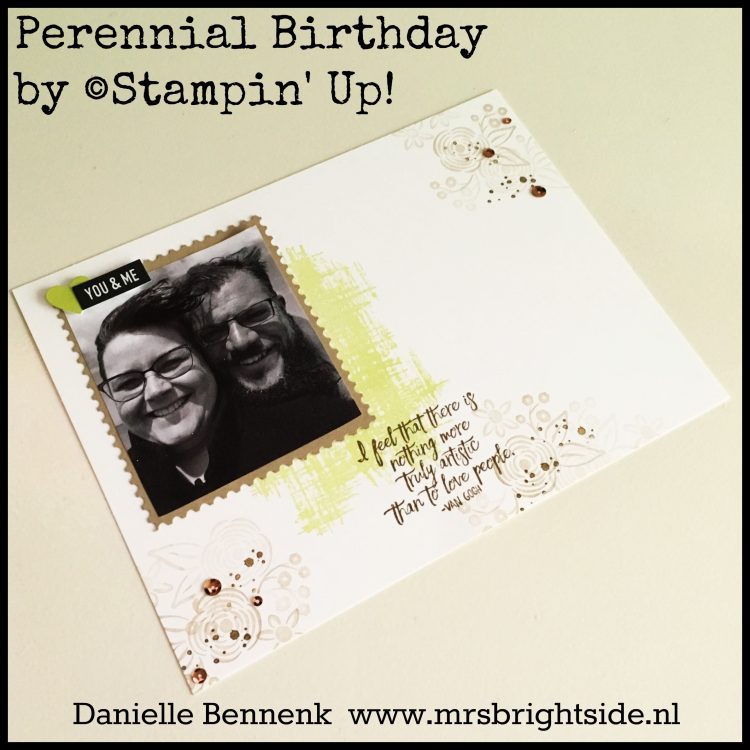 Ik heb een 6″ x 8″ scrap lay-out gemaakt voor in mijn Kraft Memories & More album. Het is een simpele lay-out met diverse gestempelde clusters. De bloemenstempels uit de Perennial Birthday stempelset heb ik met Crumb Cake diverse keren afgestempeld rondom de zelfde plek. De prachtige tekst komt uit de Just Add Text stempelset en de Lemon Lime Twist achtergrond is gemaakt met een stempel uit de You've Got This stempelset.
Het postzegel-effect rondom de foto heb ik bereikt door vier zijden van een rechthoek te ponsen met de Ticket Tear Border Punch.
I made a 6″ x 8″ scrap lay-out for my Kraft Memories & More album. It's a simple lay-out with several stamped clusters. The flower stamps from the Perennial Birthday stamp set were stamped off several times with Crumb Cake around the same spots on the paper therefor creating the clusters. The beautiful sentiment comes from the Just Add Text stamp set and the Lemon Lime Twist background was made with a stamp from the You've Got This stamp set.
The postage stamp border around the picture was achieved by punching four side of the rectangular with the Ticket Tear Border Punch.
Display stamper blog hop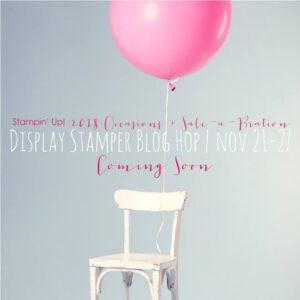 Volgende week laat ik ieder dag, start van maandag of dinsdagnacht, nog meer display voorbeelden zien tijdens de internationale Display Stamper Blog Hop. Aan deze bloghop doen zoveel mogelijk display stampers mee van over de hele wereld, waaronder diverse Artisan Design Team members, dus het zal een paradijs aan inspiratie zijn. Houd mijn blog in de gaten 🙂
Next week, I'll show you more display samples every day, starting in the night of Monday to Tuesday, during the International Display Stamper blog hop. A lot of display stampers, among them several Artisan Design Team members, from all over the world are participating in the blog hop, it will be a Paradise of Inspiration! So, keep an eye on my blog 🙂
more scrap Sunday inspiration
Vandaag tonen diverse  stempel & scrap vriendinnen ook hun Scrap Sunday creaties. Hieronder vind je een linkenlijst. Het is geen bloghop, want niet iedereen zal iedere week meedoen, maar door op hun naam te klikken kun je hun blog bezoeken en genieten van hun creaties.
Today, a couple of my stamp & scrap friends are also showing their Scrap Sunday creations. Below you'll find a link list. It's not a blog hop, because not everyone will participate every week, but by clicking their names you can visit their blogs and enjoy their creations.
Nog een fijne zondag gewenst en tot volgende week!/ Have a great Sunday and see you next  week!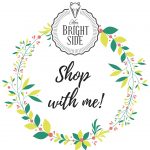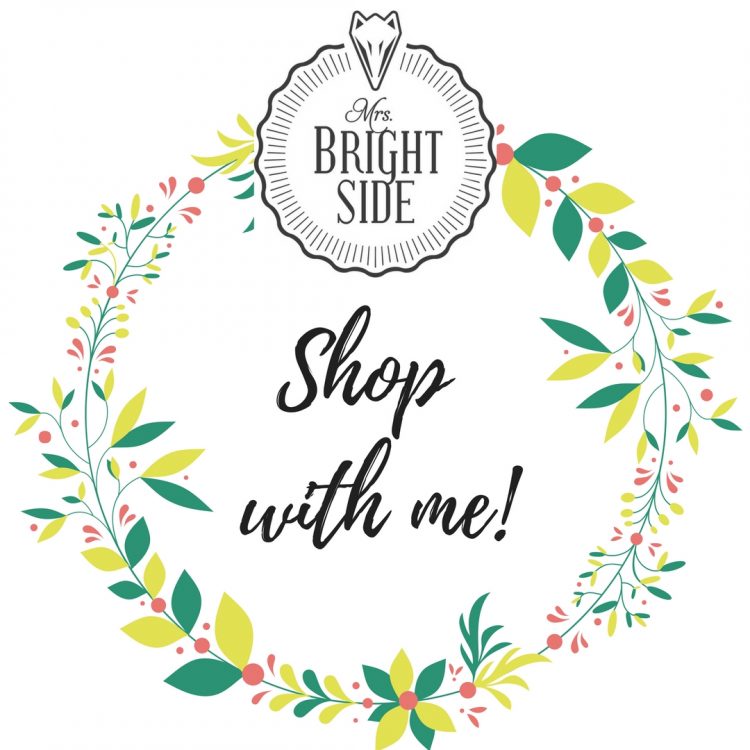 P.S. Hieronder vind je alle door mij gebruikte materialen. Wil je hier iets van aanschaffen? Dan verzorg ik graag je bestelling (mail: danielle@mrsbrightside.nl)! Je kunt op de onderstaande afbeeldingen klikken om naar mijn webshop (Credit Card only) te gaan
Product List