i'm back for scrap sunday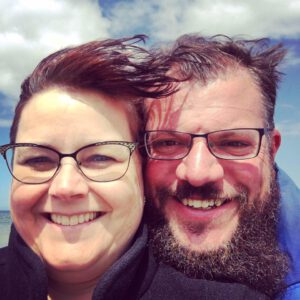 Wat fijn dat je vandaag weer een kijkje komt kijken op mijn blog. Vorige week heb geen Scrap Sunday project geplaatst omdat ik heerlijk met mijn lief aan het uitwaaien was in Zeeland. We hebben genoten!
I'm so happy you're visiting my blog today. Last week, I didn't post a Sunday Scrap project because I was enjoying a leisurely weekend off with my sweet heart. We thoroughly enjoyed it!
scraps galore
Voor mijn het project van vandaag heb ik mijn scrapmandje eens omgedraaid en dit was het resultaat…
. For today's project I turned my scrap basket upside down and this was the result.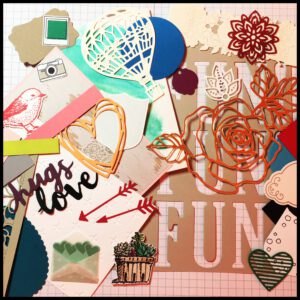 Een hele lading losse gestanste vormen, labels, bloemen en woorden met daarbij diverse achtergrondjes, die ik ooit gestart ben en die ik toen uiteindelijk niet gebruikt heb.
A ton of loose die cuts, i.e. labels, flowers and words with in addition some background pieces, that I once started but in the end never used.
oh happy day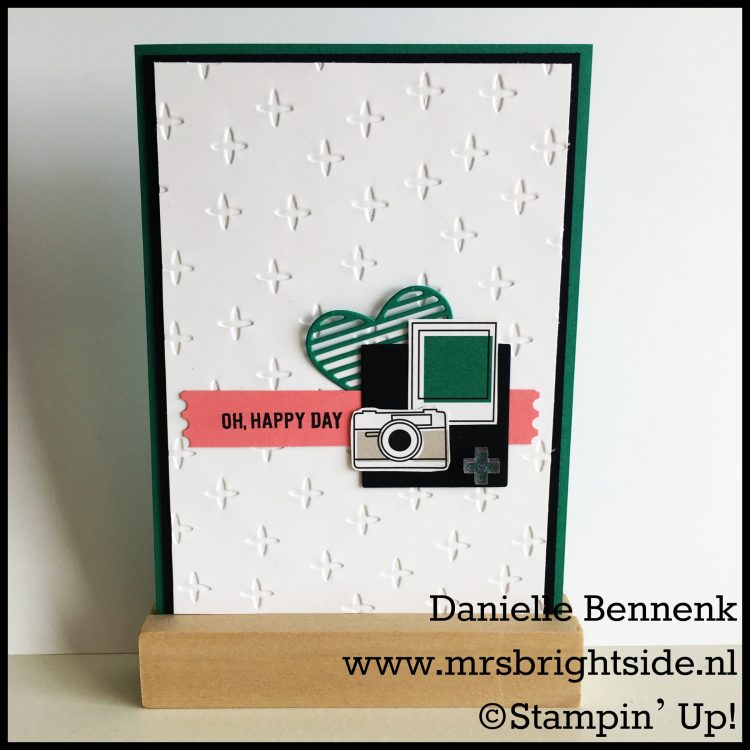 De scrap kaart die ik vandaag heb gemaakt is deels gebaseerd op mijn Pick A Pattern suite swap (zie hier). Ik had namelijk nog een cameraatje en Polaroid foto bij mijn scraps liggen. De embosste achtergrond werd de basis en vervolgens heb ik het hartje, vierkantje, banner en een van de nieuwe In Colors 2016-2018 Glitter Acrylic Shapes toegevoegd.
The scrap card I made totday is partly based on my Pick A Pattern suite swap (click here) as I found another camera and Polaroid picture in my scrap heap. I took the embossed background as the base and added the heart, square, banner and one of the new In Colors 2016-2018 Glitter Acrylic Shapes.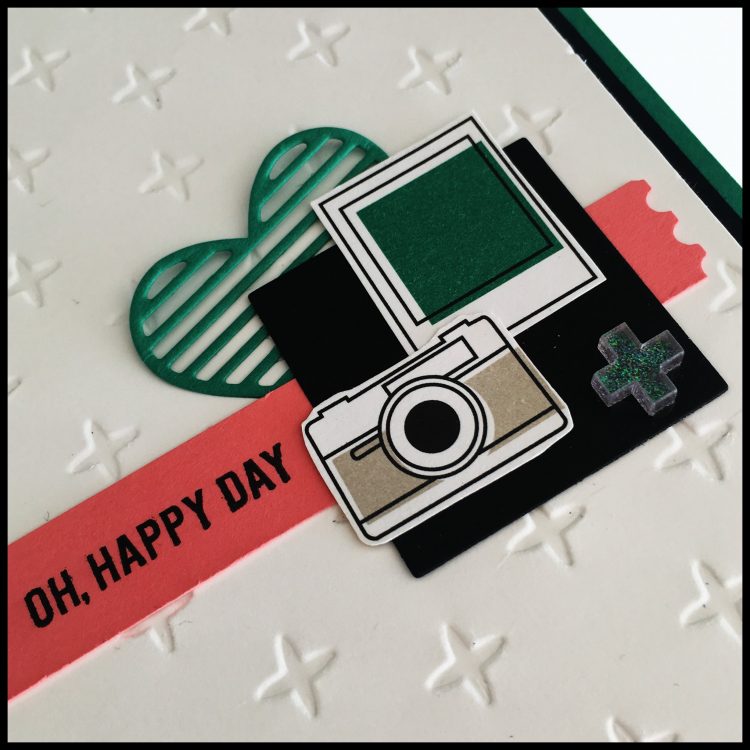 Het is een simpel kaartje geworden, maar ik ben blij dat ik weer wat van mijn scraps gebruikt heb. Ik ga dit absoluut nogmaals doen met de scraps die ik niet gebruikt heb en zal dan het scrapkaartje zeker met je delen 🙂
It's become quite a simple card, but I'm happy I've used up some of my scraps. I will most certainly do this again with the scraps I didn't use this time and of course, I will share this scrap card with you 🙂
more scrap Sunday inspiration
Vandaag tonen diverse  stempel & scrap vriendinnen hun Scrap Sunday creaties. Hieronder vind je een linkenlijst. Het is geen bloghop, want niet iedereen zal iedere week meedoen, maar door op hun naam te klikken kun je hun blog bezoeken en genieten van hun creaties.
Today, a couple of my stamp & scrap friends are also showing their Scrap Sunday creations. Below you'll find a link list. It's not a blog hop, because not everyone will participate every week, but by clicking their names you can visit their blogs and enjoy their creations.
Oh ja, vandaag doe ik ook mee aan de internationale Stamping Sunday bloghop, dus ook daar kun je nog een kijkje nemen (klik hier). Geniet van de rest van je zondag!
By the way, today I'm also participating in the International Stamping Sunday blog hop, so you can take a look at our projects here. Enjoy the rest of your Sunday!
Product List