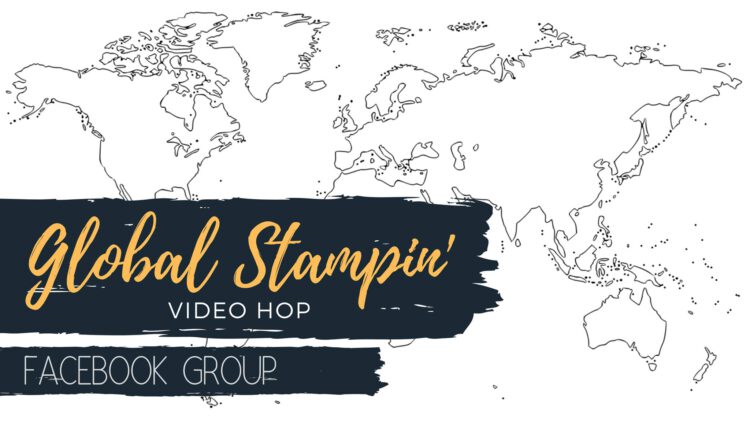 Global Stampin' Video Hop 'Unusual Colors That Work': Shaded Summer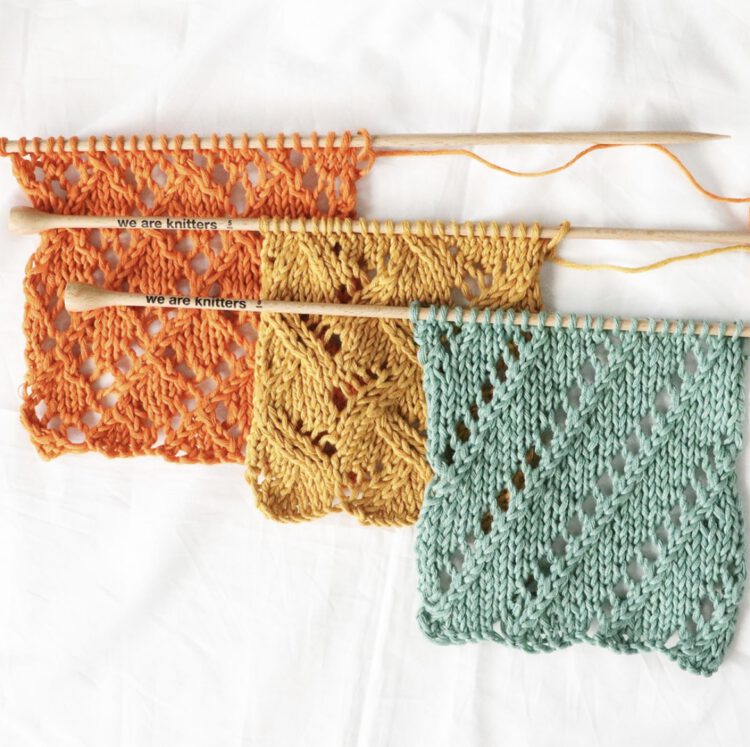 Deze maand doe ik voor het eerst mee aan een internationale video hop met Stampin' Up! demonstrators vanuit de hele wereld. Er is een specifiek thema per maand en rondom dit thema maken we een video tutorial van een project. Natuurlijk maken we gebruik van de mooie producten van Stampin' Up!
Deze keer is het thema Unusual Colors That Work, ofwel ongewone kleuren die bij elkaar passen. Ik koos ervoor om met de Shaded Summer Stempelset en de kleurencombinatie Cajun Craze, Crushed Curry en Mint Macaron aan de slag te gaan. De inspiratie voor die kleurencombinatie vond ik in de foto hiernaast.
Ik houd van dat soort kleurencombinaties. Ze doen ietwat retro aan en dat vind ik dus geweldig 🙂
Shaded Summer Retro Kaart
De achtergrond van deze kaart bestaat uit een embosste mat van Very Vanilla Cardstock. Hier heb ik de Woodgrain 3D Embossing Folder voor gebruikt. Deze mat zit met Stampin' Dimensionals op een Very Vanilla Thick Cardstock basiskaart (14,5 x 21 cm, rillen lange kant op 10,5 cm).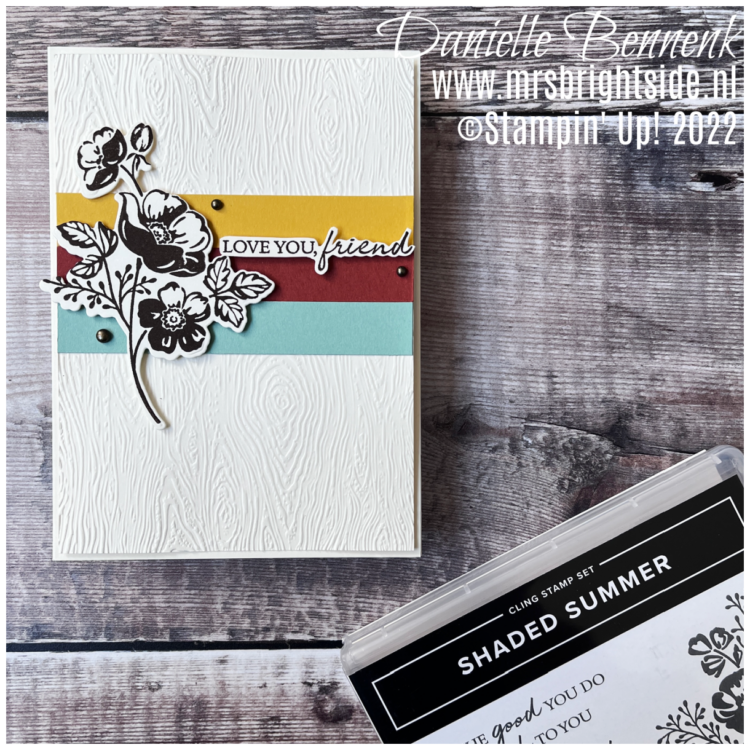 Op de mat heb ik de stroken Mint Macaron, Crushed Curry en Cajun Craze Cardstock geplakt. De tekst heb ik gestempeld met Early Espresso inkt op Very Vanilla Cardstock, evenals de grote bloemenafbeelding. De tekst heb ik vervolgens uitgeknipt en de bloem heb ik gestanst met de Summer Shadows Dies. Beide heb ik opgeplakt met Stampin' Dimensionals. Een aantal Rustic Metallic Dots maken de kaart af.
Gratis Video Tutorial
Zoals ik bij de inleiding al schreef, maakt ieder Design Teamlid een video tutorial. In deze video leg ik stap-voor-stap uit hoe ik dit project maak en vermeld ik ook alle afmetingen en gebruikte kleuren. In de description box van de video vind je tevens de linken naar de video's van de overige deelnemers.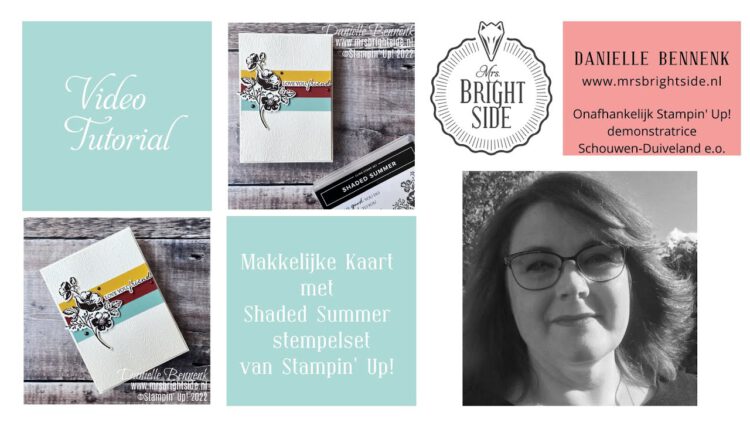 Klik op de bovenstaande afbeelding om naar mijn video tutorial te gaan. Ik wens je veel kijkplezier en inspiratie toe bij deze Global Stampin' Video Hop!
Heel erg bedankt voor je bezoek.

GEBRUIKTE MATERIALEN
Ik verzorg graag je bestelling. Klik op de 'Stampin' Up! bestelling'-knop of de 'Webshop Stampin' Up!'-knop (PayPal en credit card betaling mogelijk) in de zijbalk om deze te plaatsen.