Magic!
Zoals jullie wellicht al op Eveline en Sandra's blog gezien hebben, staat deze week 'Heat Embossing' in de Spotlight. Deze techniek doet mij nog iedere keer versteld staan. Het gevoel dat je krijgt wanneer het poeder smelt en die prachtige glanslaag tevoorschijn komt is iets magisch wat mij betreft 🙂
Like you might have already seen on Eveline's and Sandra's blog, we're focussing on 'Heat Embossing' this week. This technique surprises me every time. The feeling that you get when the powder melts and that glorious layer appears is something magical, in my opinion 🙂
heat embossing with a twist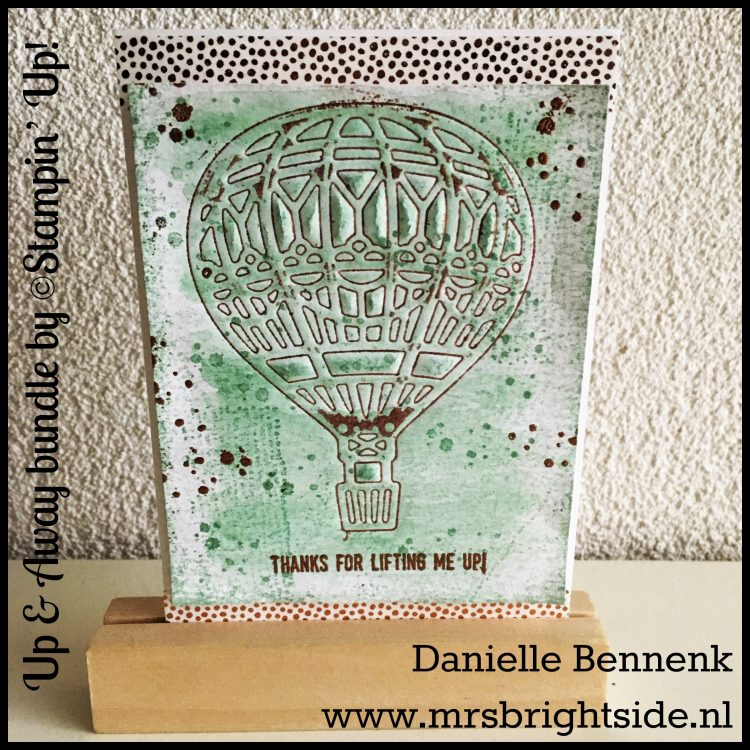 Vandaag, laat ik jullie een heat embossing techniek met een twist zien. Ik heb namelijk een stans ingesmeerd met Versamark. Daarna heb ik de stans en de Big Shot gebruikt om het papier te embossen. Dit doe je door een extra siliconenmatje onder het papier te leggen, dit zorgt er voor dat de stans niet door het papier heen snijdt. Na het embossen heb ik de afbeelding meteen heat embossed met Copper embossing powder.
Omdat door het embossen met een stans het papier extra stress geeft, zijn er wat barstjes ontstaan. Daarom heb ik besloten om de rest van het kaartje ook een wat verweerde vintage uitstraling te geven, de Timeless Textures stempelset is dan een geweldig hulpmiddel.
Today, I'm showing you a heat embossing technique with a twist. I added some Versamark to a die. I then used the die and the Big Shot to dry emboss some paper. You can do this by adding a silicone sheet underneath the paper, this ensures that your die won't cut through the paper. I immediately heat embossed the image after dry embossing using Copper embossing powder.
Due to using a die to emboss the paper, you get some cracks in the paper. That's why I decided to give the entire card a slightly weathered vintage look. The Timeless Textures stamp set is a wonderful tool to do just that.
embrace the smudges
Houd er rekening mee, dat het praktisch onmogelijk is om geen foutjes te maken met deze techniek. Het is namelijk moeilijk de Versamark alleen op de dunne randjes van de stans te krijgen. Dus als er dan toch extra 'vlekjes' Versamark ontstaan binnen de afbeelding (zie het detail hierboven) omarm deze foutjes dan gewoon 🙂
Keep in mind, that it's practically impossible to keep the embossed image free from faults. It's really hard to add the Versamark just to the tiny edges of the die. So, if you do get 'smudges' of Versamark within the image (see detail above) just embrace them 🙂
Morgen zijn Eveline en Hilde er weer met een Spotlight project en ik ben er zaterdag weer! Hopelijk zie ik je dan weer.
Tomorrow, Eveline and Hilde will show their Spotlight project and I'll be back on Saturday! Hopefully, I'll see you then.
Product List