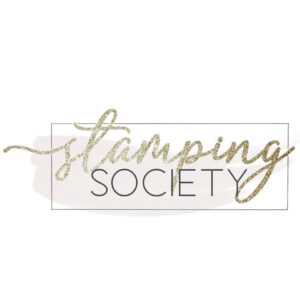 In the Spotlight: Awash In Beauty
Hallo! Welkom bij de Stamping Society bloghop. Deze maand staan de favoriete Productselecties uit de Stampin' Up! Jaarcatalogus van de design teamleden centraal. Ik koos voor de Awash In Beauty productselectie, omdat ik gek ben op de mooie watercolor stijl afbeeldingen en de frisse kleurencombinatie.
Vorige maand gebruikte ik de True Beauty Stempelset, onderdeel van deze productselectie al voor mijn project bij het thema In Colors: Klik hier om het te bekijken!
*Dear international readers, please use the translate button on the right (see side bar) to translate this message to your preferred language.
Awash In Beauty Kaart
De Basic White Thick Cardstock basiskaart (10,5 x 29 cm, rillen op 14,5 cm) heeft een mat (10 x 14 cm) van Basic White Cardstock. Hierop zit een mat (9,7 x 13,7 cm) van Basic White Cardstock waarop ik een patroon heb gemaakt m.b.v. het Masking Paper, de grote 'Trellis' die van de Organic Beauty Dies, Blending Brush en Balmy Blue Classic Inkt. Met dezelfde inkt heb ik de tekst 'With Love' van de True Beauty Stempelset meermaals gestempeld.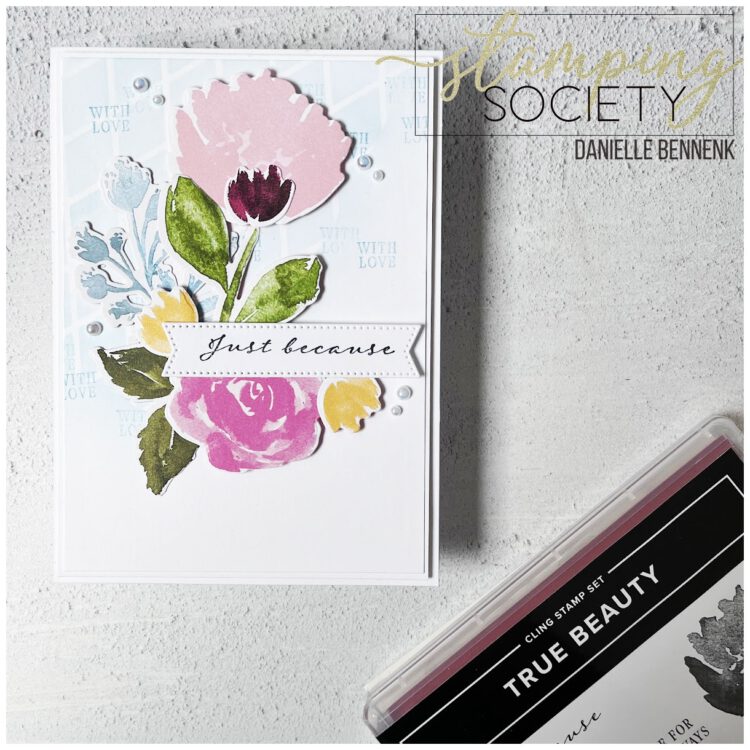 Vervolgens heb ik een groot aantal afbeeldingen uit het Awash In Beauty Designpapier gestanst met de Organic Beauty Dies.
De tekst heb ik gestempeld met Tuxedo Black Memento Inkt en gestanst met de Stylish Shapes Dies. Vervolgens heb ik alles gearrangeerd en op de kaart geplakt. Een aantal Iridescent Pearl Basic Jewels maken het af.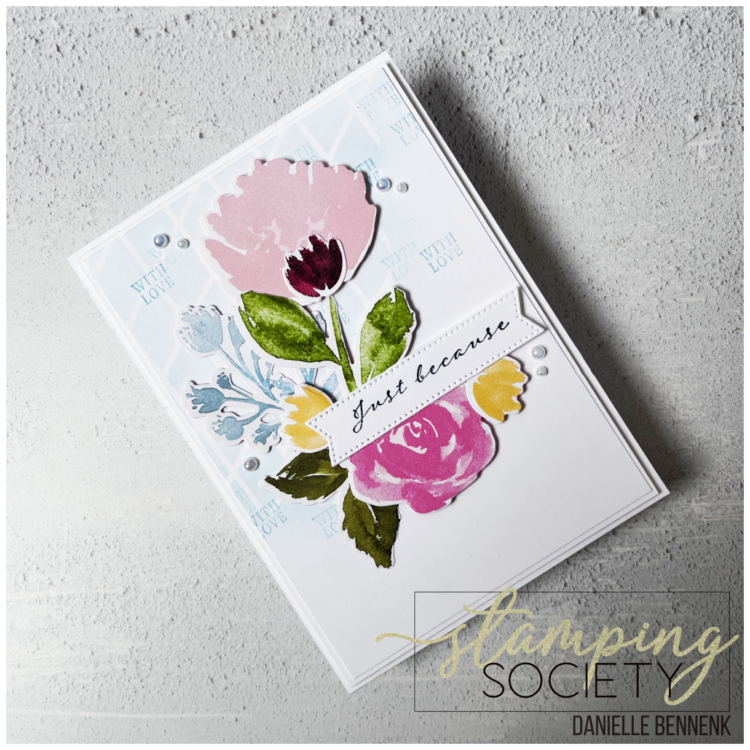 Gratis Video Tutorial
Wil je weten hoe ik deze kaart heb gemaakt? Bekijk dan mijn gratis video tutorial. Klik gewoon op de onderstaande afbeelding en het wonder van het internet brengt je naar mijn video.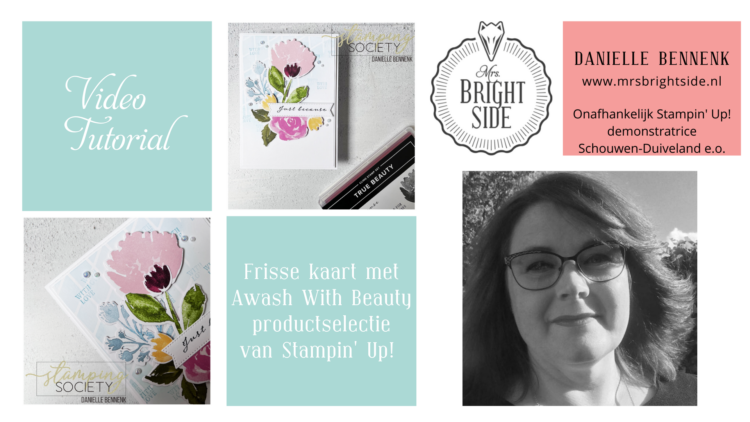 Meer inspirerende projecten
Wil je nog meer inspirerende projecten zien? Klik dan snel op de volgende naam van de lijst en het wonder van het internet brengt je waar je moet zijn!
Heel erg bedankt voor je bezoek en nog veel plezier gewenst.

Gebruikte materialen
Ik verzorg graag je bestelling. Klik op de 'Stampin' Up! bestelling'-knop of de 'Webshop Stampin' Up!'-knop (PayPal en credit card betaling) in de zijbalk om deze te plaatsen.