Stempel, Inkt & Papier
Hallo en welkom op mijn blog. Vanaf deze maand is er een Instahop met projecten rondom het thema dat de maand erop centraal staat bij ons Online Inspiratie Programma. In de maand februari staat de Country Floral Lane Productselectie uit de Stampin' Up! Mini Catalogus centraal.
Country Floral Lane One Sheet Wonder Mini Album
Met een vel A4 Crumb Cake Cardstock maakte ik een klein mini album. Het is perfect om de kleine foto's (square, strectch en Instax) van de Hema Fotoservice in te plakken. Het Country Floral Lane en het Country Gingham Designpapier zijn super om te gebruiken vanwege de kleine dessins en zachte kleuren.
Hieronder zie je het gesloten album en vervolgens hoe deze uit te vouwen is.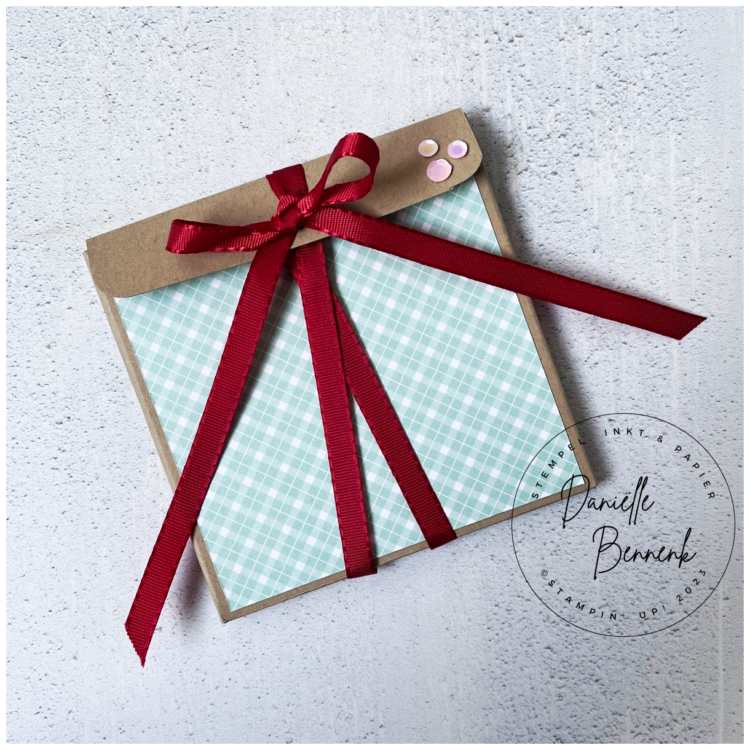 De basis is gemaakt van Crumb Cake Cardstock en ik heb diverse van de dessins uit het Country Flora Lane en Country Gingham Designpapier gebruikt. Op de Basic White matten heb ik getekend met de dunne punt van de Basic Black Stampin' Write Marker en ook wat gestempeld met afbeeldingen van de Country Bouquet Stempelset.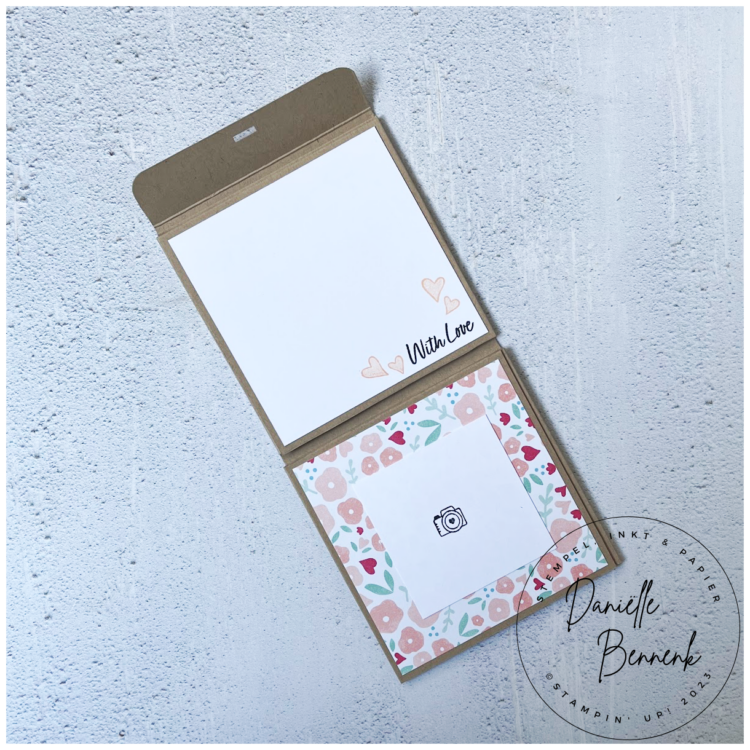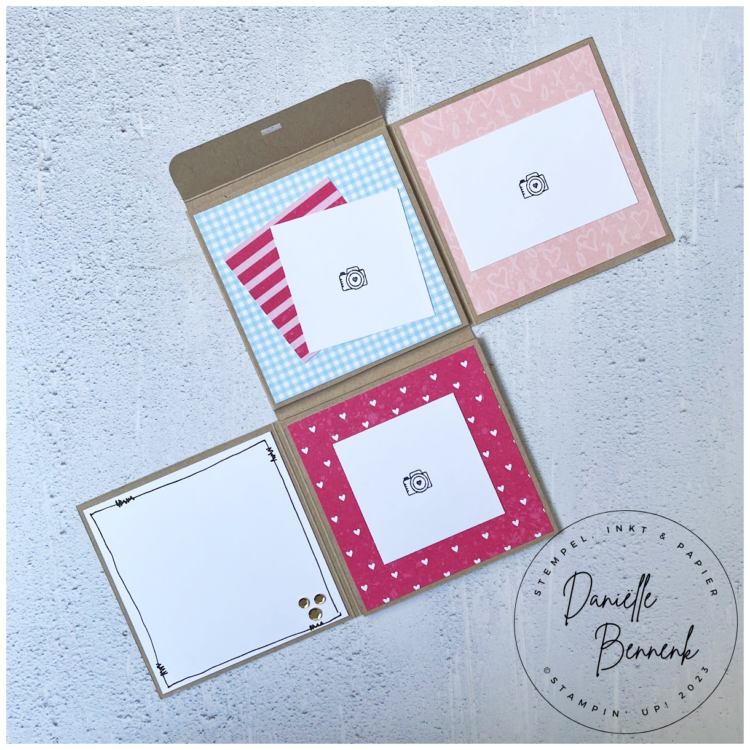 Ook heb ik een aantal Pastel Adhesive-Backed Sequins in het albumpje geplakt en het is gesloten met het lint uit de productselectie.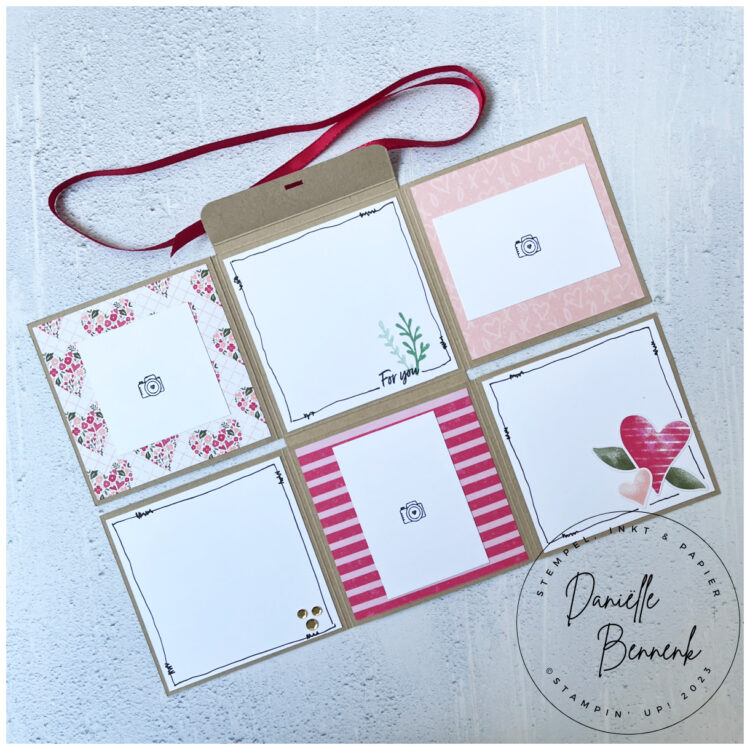 Wat is Stempel, Inkt & Papier?
Nog even ter informatie: Stempel, Inkt & Papier is een creatief initiatief  van drie Nederlandse Stampin'Up! Demonstratrices – Sandra Korten, Lotte Noordzij-Walther en ikzelf – die elke maand een specifiek Stampin'Up! Product of specifiek thema centraal zetten in een exclusief online inspiratie programma.
In dit programma bieden we exclusieve inspiratie video's aan rondom thema's als techniek, step-it-up, alles behalve een kaart, Case The Catty of Memory Keeping, in een besloten Facebook groep. We doen ook altijd iedere maand een creatieve uitdaging met onze deelnemers.
Via onze Instagram accounts kun je ook de projecten van Sandra en Lotte bekijken. Je kunt starten bij mijn account: @mrsbgoesstamping.

Gebruikte materialen
Ik verzorg graag je bestelling. Klik op de 'Stampin' Up! bestelling'-knop of de 'Webshop Stampin' Up!'-knop (PayPal, Ideal en credit card betaling) in de zijbalk om deze te plaatsen.