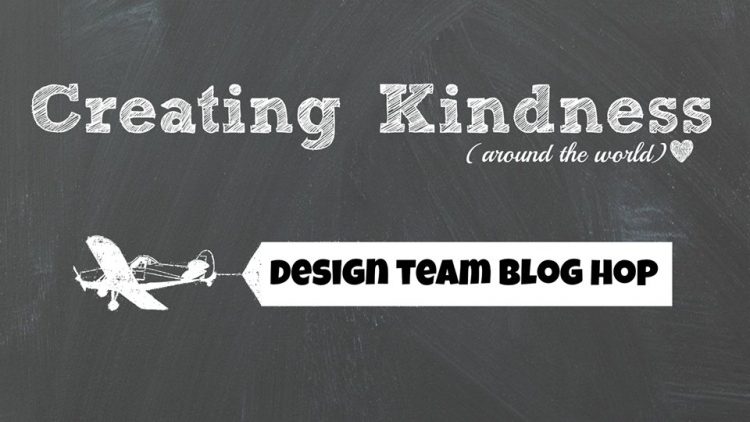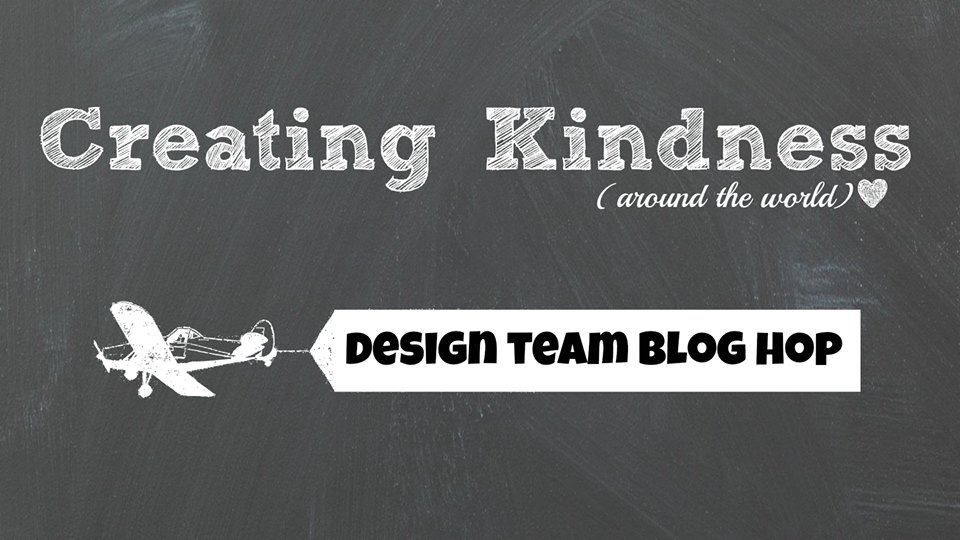 Thema: Negative Space
Tja… Normaal gesproken houd ik het graag positief op mijn blog, maar vandaag maak ik een uitzondering. We hoppen namelijk weer met het Creating Kindness Design Team en het thema van april is 'Negative Space'.
Met 'Negative Space' wordt de negatieve ruimte bedoeld die een stans of pons achterlaat in het cardstock wanneer een vorm is uitgesneden en met die negatieve ruimte zijn alle design teamleden aan de slag gegaan.
Ook onze gast designer, Linda van Wely van Stampin' With Liz Design, heeft een mooi project gemaakt. Ik vind het echt super leuk dat ze vandaag met ons meehopt 🙂
Bouquet Bunch Edge Kaart
Bij mij project heb ik negative space gecreëerd aan de rand van de mat met de blaadjes stansjes uit de Bouquet Bunch Framelits. De onderliggende kaart heb ik vervolgens gesponst met Shaded Spruce inkt.
Op het gesponste deel heb ik ook nog wat waterdruppels laten vallen, zodat het lijkt alsof er dauwdruppels op de blaadjes liggen. Een mooie Clean & Simple kaart met een geweldig effect, al zeg ik het zelf 🙂
Basiskaart: Whisper White Thick cardstock – 10,5 x 29 cm, rillen lange kant op 14,5 cm
Mat: Whisper White cardstock – 10 x 14 cm
Stempelset: Darling Label Punch Box
Inkt: Shaded Spruce
Overig: Clear Rhinestones, Bouquet Bunch Framelits, Sponge Dauber en Aqua Painter
Video Tutorial
Ook deze maand heb ik een video tutorial opgenomen waarin ik laat zien hoe deze kaart, stap-voor-stap, gemaakt is. Klik hier of op de onderstaande afbeelding om de video te bekijken.
Je vindt in de description box van de video een link naar de volgende video van deze Creating Kindness Blog & Video Hop, dus vergeet niet daar op te klikken.
Tijd om door te hoppen
Hartelijk bedankt voor je bezoek aan mijn blog! Ik waardeer het zeer. Het is nu tijd om door te hoppen naar het blog van de lieftallige Marcy Denning uit Canada. Klik gewoon op de onderstaande knop. Ik weet zeker dat ze je zal inspireren met haar Negative Space project.
Lieve groeten en tot snel,
Bloghop deelnemers
Linda van Welly-Zwolle – Guest Designer – Netherlands
Danielle Bennenk – Netherlands
Marcy Denning – Canada
Lou Kitzelman – Australia
Paula Dobson – New Zealand
Jay Soriano – UK
Jenny Hall – USA
Sara Levin – USA
Cheryll Miller – Australia
Jerim Dickins – UK
Lijst met video linken
1. Marcy Denning – https://youtu.be/54_SNBvNHcg
2. Linda van Wely https://youtu.be/CjYavYCB_eA
3. Danielle Bennenk – https://youtu.be/27t8gUij1wA
4. Jenny Hall – https://youtu.be/UhM4sLw8r6M
5. Jay Soriano – https://youtu.be/Moa7gqbbcLk
Gebruikte materialen
Ik verzorg graag je bestelling. Klik op de 'Stampin' Up! bestelling'-knop of de 'Webshop Stampin' Up!'-knop (PayPal, Ideal en credit card betaling) in de zijbalk om deze te plaatsen.
| | | | | |
| --- | --- | --- | --- | --- |
| | | | | |
| | | | | |