*Dear international readers, please use the translate button on the right (see side bar) to translate this message to your preferred language.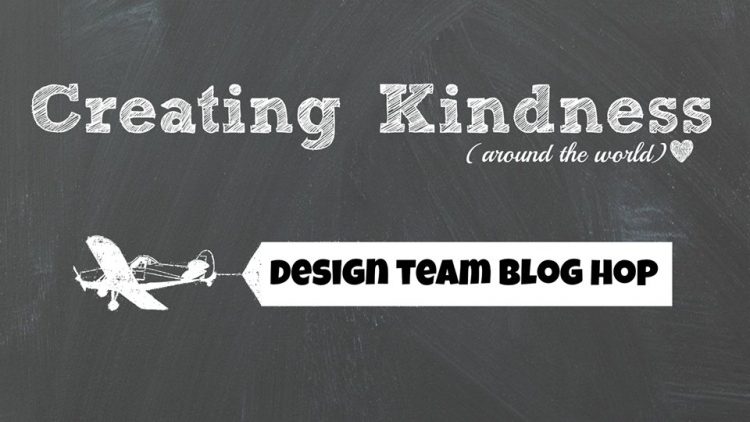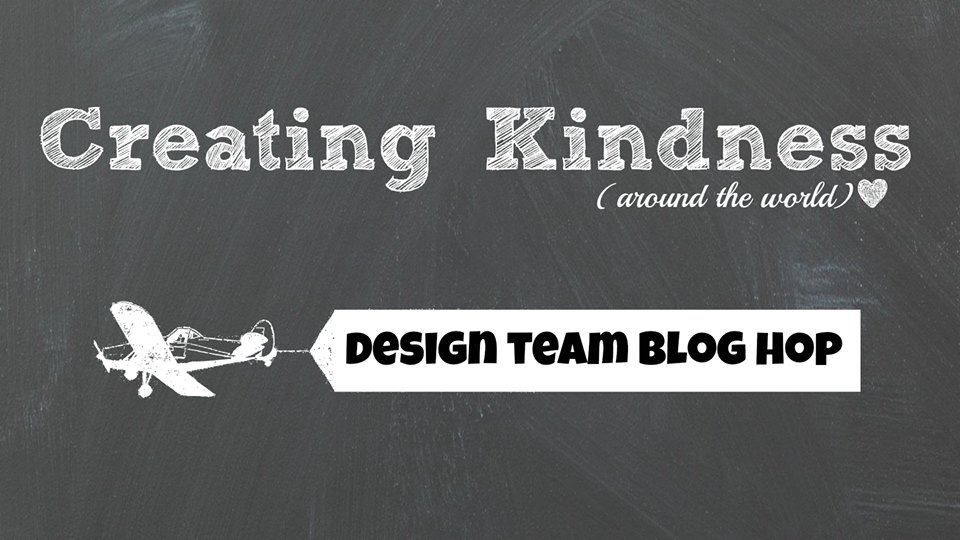 Thema: Landscape
Welkom bij de Creating Kindness Blog- en Video Hop! Deze maand hoppen we met het thema: Landscape. Dit wil zeggen een project met een landschap of in een horizontale lay-out. Ik ben met de perfecte stempelset voor deze uitdaging aan de gang gegaan: Waterfront.
Deze stempelset bevat naast leuke teksten ook veel stempels waarmee je een landschap kunt creëren. Kijk ook eens hier en hier voor andere projecten met deze coole en veelzijdige stempelset.
Ook onze gast designer, Eva Dobilas uit Australië, is aan de slag gegaan met dit thema. Ze maakt de mooiste kaarten en dat zal vast deze keer ook zo zijn 🙂

Pastel Waterfront Kaart
Bij het thema ben ik uitgegaan van een letterlijk landschap, alleen heb ik wel andere kleuren gebruikt. Geen reguliere landschapskleuren, maar pastelkleuren.
Het geheel is nog zachter geworden door het landschap te combineren met de Stitched Labels dies.
Basiskaart: Whisper White Thick cardstock – 10,5 x 29 cm, rillen lange kant op 14,5 cm
Mat: Petal Pink cardstock – 10 x 14 cm
Mat: Whisper White Thick cardstock – 9,5 x 13,5 cm
Stempelset: Waterfront
Inkt: Basic Gray, Coastal Cabana, Bermuda Bay, Highland Heather, Petal Pink, Sahara Sand en Soft Sea Foam
Overig: Basic Adhesive Backed Sequins, Linen Thread en Stitched Labels dies
Video Tutorial
Ook deze maand heb ik een video tutorial opgenomen waarin ik laat zien hoe deze kaart, stap-voor-stap, gemaakt is. Klik hier of op de onderstaande YouTube afbeelding om de video te bekijken.
Je vindt in de description box van de video een link naar de volgende video van deze Creating Kindness Blog & Video Hop, dus vergeet niet daar op te klikken.
Tijd om door te hoppen
Hartelijk bedankt voor je bezoek aan mijn blog! Ik waardeer het zeer. Het is nu tijd om door te hoppen naar het volgende blog. Klik gewoon op de onderstaande knop en het wonder dat internet heet transporteert je naar het blog van de geweldige Lou Kitzelman uit Australië 🙂
Lieve groeten en tot snel,
Bloghop deelnemers
Eva Dobilas – Guest Designer – Canada
Charlet Mallett – USA
Danielle Bennenk – Netherlands
Lou Kitzelman – Australia
Jay Soriano – UK
Jenny Hall – USA
Marcy Denning – Canada
Paula Dobson – New Zealand
Cheryll Miller – Australia
Lijst met video linken
1. Eva Dobilas – https://youtu.be/IMOTfJ_0q9o
2. Charlet Mallett – https://youtu.be/HBwNi4Xo67Y
3. Danielle Bennenk – https://youtu.be/BmFdDpPY7FM
4. Jay Soriano – https://youtu.be/JFyL1GsV75o
5. Jenny Hall – https://youtu.be/4_vxfx9qlwQ
6. Marcy Denning – https://youtu.be/VA-wJo1zKMk
Gebruikte materialen
Ik verzorg graag je bestelling. Klik op de 'Stampin' Up! bestelling'-knop of de 'Webshop Stampin' Up!'-knop (credit card only) in de zijbalk om deze te plaatsen.