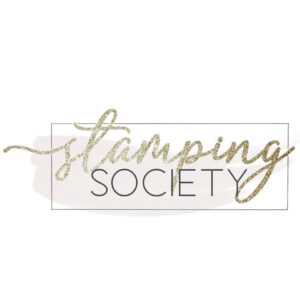 Favoriete Product suite: Dandy Garden
Hallo! Welkom bij de Stamping Society bloghop. Deze maand staat tijdens onze bloghop en de tutorial bundel onze Favoriete Product Suite uit de Mini Catalogus centraal. Ik ging aan de slag met de mega product suite: Dandy Garden.
Vanaf deze maand maakt de geweldig getalenteerde Charlet Mallett ook onderdeel uit van ons Stamping Society Designteam. Hartelijk welkom, Charlet!
*Dear international readers, please use the translate button on the right (see side bar) to translate this message to your preferred language.
Dandy Garden Mega Suite!
De Dandy Garden Suite is dus een mega suite want hij bestaat uit maar liefst twee bundels, het Dandy Garden designpapier, Memories & More Cardpack, Notecards & Envelopes, Braided Linen Trim, embellishments en een specialty papier! Je vind de complete suite hier in mijn Stampin' Up! webshop!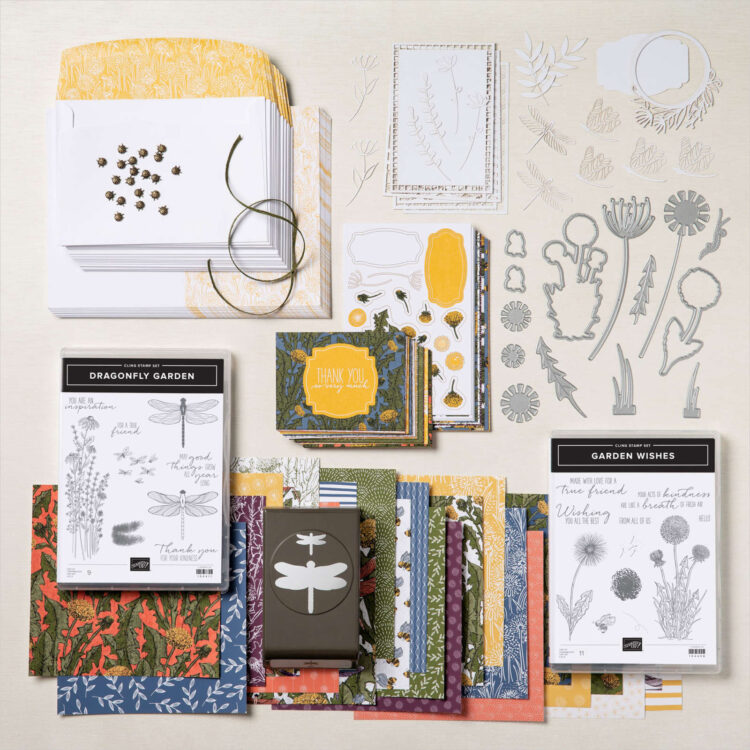 Makkelijke Dandy Garden Kaart
Bij mijn makkelijke Dandy Garden Kaart heb ik de gave Memories & More Dandy Garden Cards & Envelopes. Het is een grote kaart van ong. 11 x 16 cm. De voorkant is al bedrukt met een soort paardenbloemenmotief. Vervolgens heb ik met de Wensbloemen Stempelset een paardenbloem gestempeld op een stuk Basic White Cardstock. Dit cardstock heb ik een gaaf randje gegeven met de Stitched With Whimsy Dies.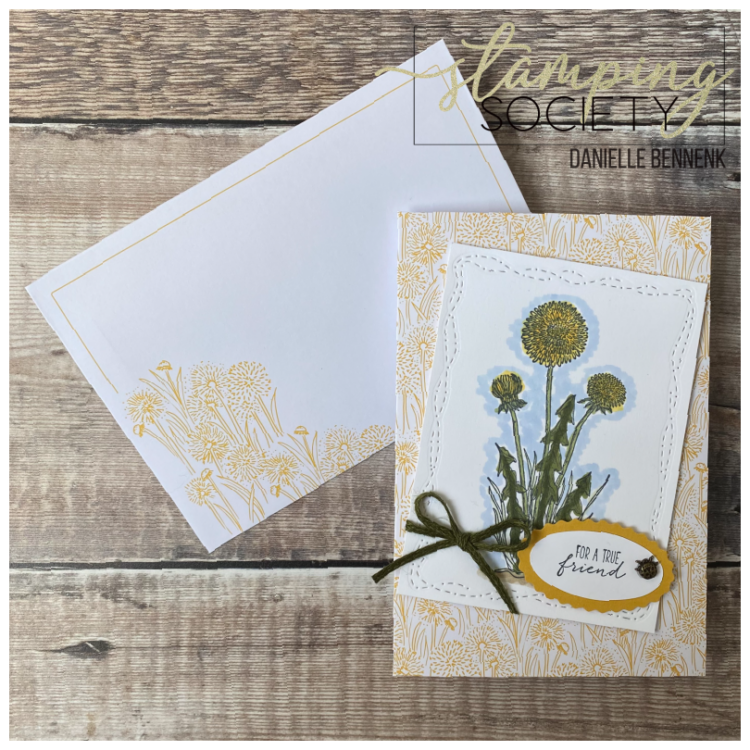 Vervolgens heb ik de bloem grof ingekleurd met Stampin' Blends om een soort watercolor effect te creëren. Helaas, toont het blauwe randje donkerder op de foto dan dat het daadwerkelijk is. Om de mat zit wat van het gave Mossy Meadow Braided Linen Trim.
Over het lint zit het ovalen tekstlabel geponst met de Double Oval Punch. De tekst komt uit de Dragonfly Garden stempelset en het kleine lieveheersbeestje van de Ladybug Trinkets heb ik erop geplakt met een Mini Glue Dot.
Hoe kun je de Stamping Society Tutorial bundel ontvangen/aanschaffen?
Er zijn drie manieren:
Je ontvangt de Stamping Society Video tutorial bundel gratis wanneer je een bestelling van 22 Euro of meer bij mij plaatst via mail of mijn webshop. De bundel wordt vervolgens aan het eind van de maand naar je gemaild!
Je ontvangt de Stamping Society Video tutorial bundel wanneer je lid bent van mijn team, hierover ontvang je maandelijks informatie. Wil je ook onderdeel uitmaken van Team Brightside en meer weten over het startpakket? Klik dan hier.
Je kunt de Stamping Society Video tutorial bundel ook los aanschaffen voor 6,15 Euro, zodra ik je betaling binnen heb wordt de bundel gemaild. Klik gewoon op de link hieronder om per mail je bestelling te plaatsen.
Klik hier om je bundel aan te schaffen!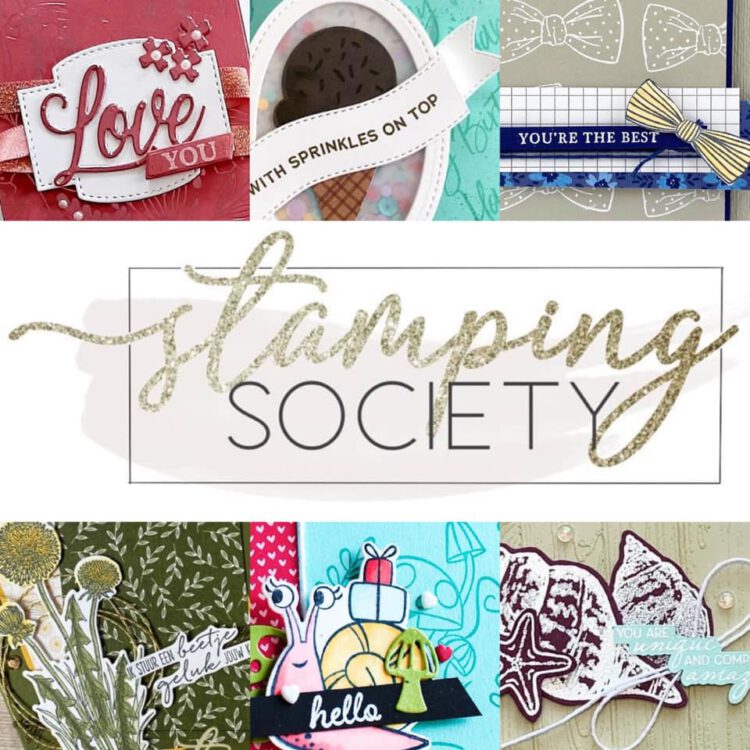 Meer inspirerende projecten
Wil je nog meer inspirerende projecten met de favoriete suites van de Designteamleden? Klik dan snel op de volgende naam van de lijst en het wonder van het internet brengt je waar je moet zijn!
Heel erg bedankt voor je bezoek en nog veel plezier gewenst.

GEBRUIKTE MATERIALEN
Ik verzorg graag je bestelling. Klik op de 'Stampin' Up! bestelling'-knop of de 'Webshop Stampin' Up!'-knop (credit card only) in de zijbalk om deze te plaatsen.