*Dear international readers, please use the translate button on the right (see side bar) to translate this message to your preferred language.
Winter Layout
Hallo en welkom bij de Scrapbook Sunday Bloghop. Ons thema is deze maand: Winter!
Voor mijn winterse layout heb ik geen geijkte foto gekozen. Het is namelijk een foto van mijn Tunisch haakwerk. En nu vraag je jezelf vast af: "Danielle, wat heeft een Tunisch haakwerk nu te maken met winter?".
Juist, het lijkt wat vergezocht, maar voor mij is de winter bij uitstek het seizoen om te handwerken. Van (Tunisch) haken en breien tot borduren. Ik vind het heerlijk om mezelf op winterse avonden lekker te installeren op de bank met bijv. een haakwerkje, muziekje aan en als kers op de taart: Een brandende open haard.
Dus ja, vandaar een haakfoto voor deze Winter layout 🙂
Needle & Thread
Voor mijn A4 layout heb ik de Crafting Forever stempelset uit de jaarcatalogus (blz. 179) gecombineerd met de nieuwe Needle & Thread stempelset uit de voorjaars/zomercatalogus (blz. 39).
Het is een clean & simple layout geworden waarbij ik diverse kleuren van het garen op de foto heb laten terugkomen in het cardstock en inktkleuren. Onderaan dit bericht zie je alle gebruikte materialen.
Process Video
Wil je weten hoe deze scrap layout tot stand gekomen is? Klik dan op de onderstaande afbeelding om naar de process video van deze layout op mijn YouTube kanaal te gaan.
Nog meer scrapbook inspiratie
Ook de andere Scrapbook Sunday Design Teamleden zijn aan de slag gegaan met een Winter layout. Benieuwd naar hun creaties? Klik snel op de onderstaande knop om naar het volgende blog te hoppen voor meer scrapbook inspiratie. Onder de knop vind je ook nog een complete lijst met deelnemers.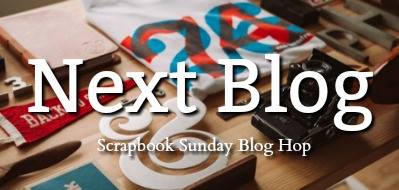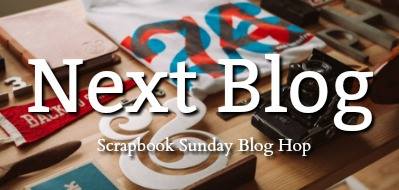 Een heel fijne zondag nog!
Gebruikte materialen
Ik verzorg graag je bestelling. Klik op de 'Stampin' Up! bestelling'-knop of de 'Webshop Stampin' Up!'-knop (credit card only) in de zijbalk om deze te plaatsen.