*Dear international readers, please use the translate button on the right (see side bar) to translate this message to your preferred language.
Shake it met Timeless Tropical
Hallo! Welkom bij de Creating Kindness Blog & Video Hop. In de maand maart is ons thema: Shaker projecten. Ofwel projecten waarin een shaker element zit. Voor mij was de Timeless Tropical bundel een logische keuze, want hierbij denk ik meteen aan de film 'Cocktail' met Tom Cruise en die heeft in het tropisch paradijs waar hij werkte ook heel wat af geshaket, haha.
Vandaag worden we vergezeld door de geweldig getalenteerde Emma Goddard van de Coastal Crafter uit de UK, ik ben zeer benieuwd wat zij gemaakt heeft.
Timeless Tropical Shaker Kaart
Voor mijn shaker kaart heb ik dus gebruik gemaakt van de Timeless Tropical bundel in combinatie met de Coastal Weave 3D embossing folder. Je krijgt gewoon meteen een tropisch gevoel wanneer je deze bundel gebruikt en dat is met dit koude en natte weer wel fijn.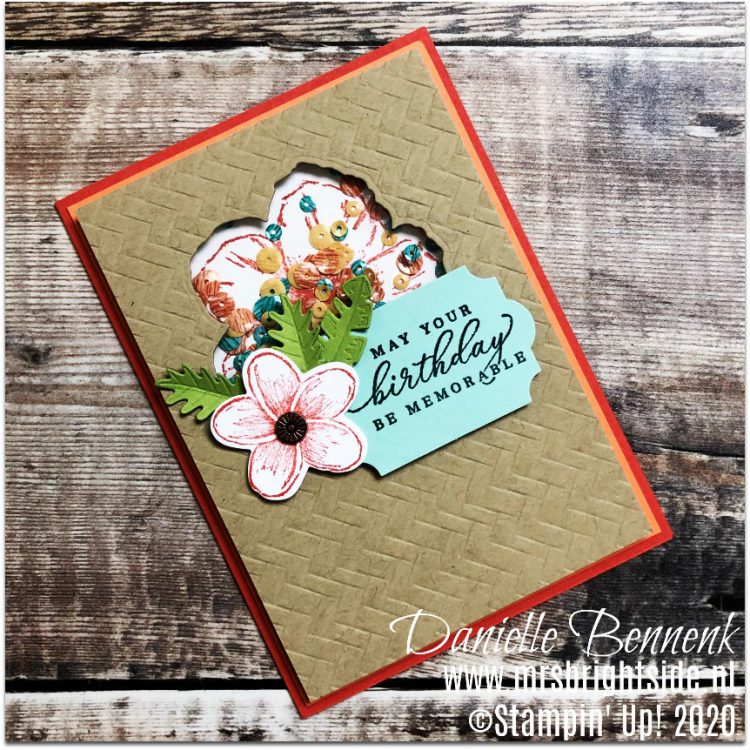 De Terracotta Tile cardstock basiskaart (14,5 x 21 cm, rillen lange kant op 10,5 cm) heeft een Grapefruit Grove cardstock mat (10 x 14 cm). Daarop zit een mat van Crumb Cake cardstock (9,5 x 13,5 cm) die ik heb embossed met de Coastal Weave 3D embossing folder. Ook heb ik er de grote Hibiscus van de In The Tropics dies uit gestanst.
Binnen de uit gestanste bloem heb ik op een mat van Whisper White cardstock (9,5 x 13,5 cm) de hibiscus bloem gestempeld met Terracotta Tile inkt. Vervolgens heb ik hier een shaker element van gemaakt met Window Sheets, Foam Adhesive Strips en diverse Sequins.
Een tekstlabel, geponst met de Everyday Label Punch, is versierd met een kleine hibiscus bloem (ook Terracotta Tile), Pear Pizzazz blaadjes en een koperen Designer Element.
Meer shaker projecten…
Ook de overige Design Teamleden zijn aan de slag gegaan met het Shaker thema en aan de sneak peeks te zien zijn het echt prachtige projecten! Dus hop snel door naar het blog van de geweldig getalenteerde Jay door op de onderstaande knop te klikken!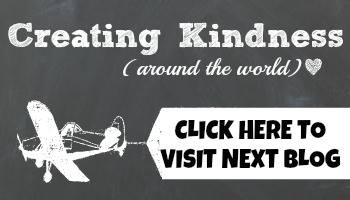 Heel erg bedankt voor je bezoek en ik zou het leuk vinden als je een reactie achter laat.

Bloghop Deelnemers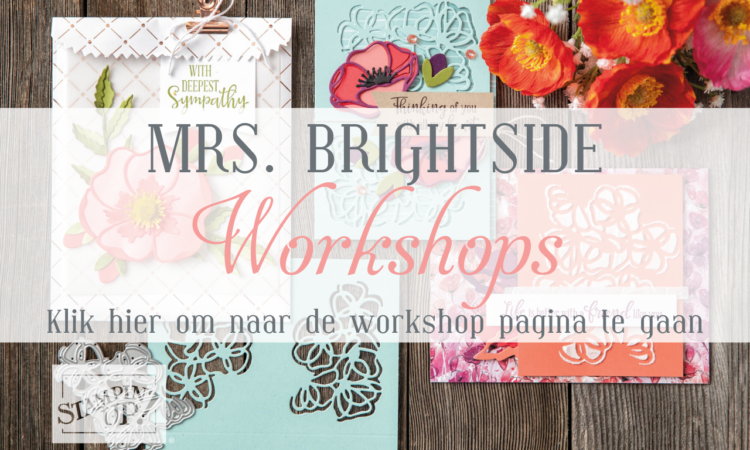 GEBRUIKTE MATERIALEN
Ik verzorg graag je bestelling. Klik op de 'Stampin' Up! bestelling'-knop of de 'Webshop Stampin' Up!'-knop (credit card only) in de zijbalk om deze te plaatsen.