*Dear international readers, please use the translate button on the right (see side bar) to translate this message to your preferred language.
Video Tutorial!
In mijn blogbericht van gisteren (klik hier) schreef ik al dat ik een video tutorial gemaakt heb voor de leuke Trimming The Town Pocketkaart. De Trimming The Town product suite is zo ontzettend gaaf, ben er helemaal verliefd op!!
Trimming The Town Pocketkaart – versie 2
Voor ik je de link naar de video geef, wil ik je eerst de kaart laten zien. Net als bij mijn oorspronkelijke kaart ben ik an de slag gegaan met het Trimming The Town designpapier en de Coming Home Bundel. Alleen heb ik gekozen voor een ander design en ook een aantal andere stempelafbeeldingen.
De basiskaart (10,5 x 14 cm) is van Early Espresso Cardstock. En het designpapier voor de pocket meet 10 x 28 cm en is gerild op 14 cm aan de lange kant.
Ook deze keer heb ik de tekst uit het designpapier geknipt en is het kerstboompje aangekleed met de All The Trimmings Embellishments. Hieronder zie je de video versie en die van de Creatieve Harten Bloghop naast elkaar.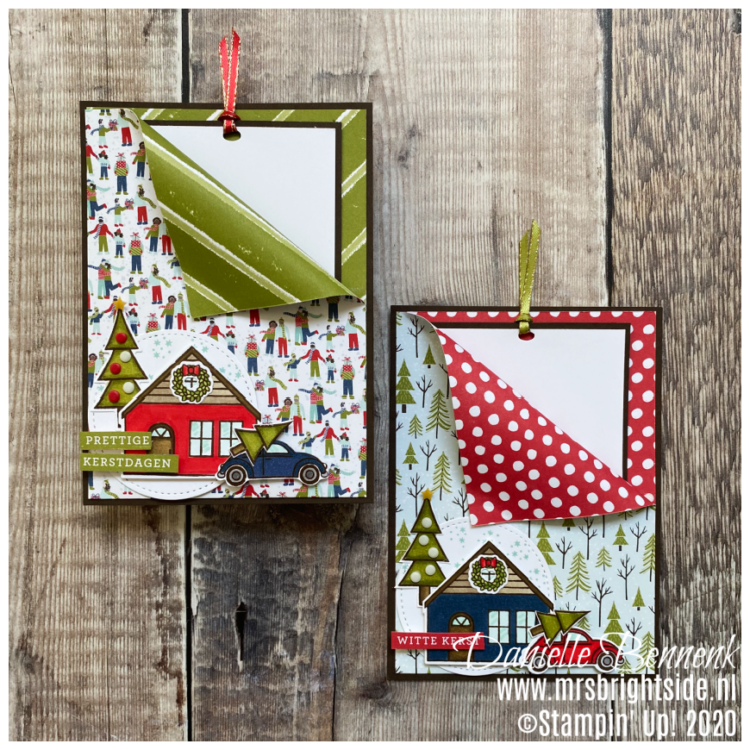 De insert (8 x 13,5 cm) heeft wederom een bestempelde mat (7,5 x 13 cm) en een fleurig lintje. Ik vind het lint van het All The Trimmings Ribbon Combo Pack zo leuk met dat gouden metallic randje.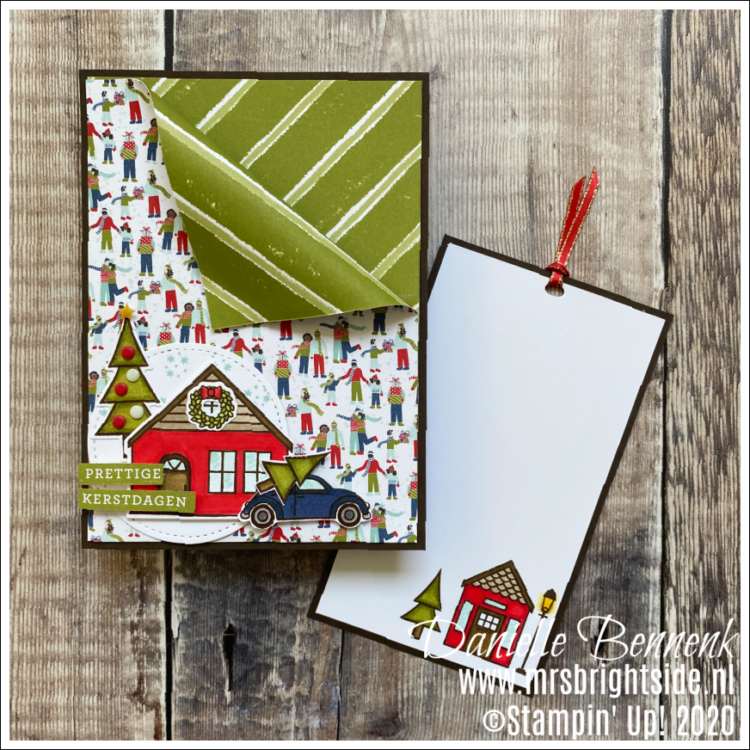 Trimming The Town Pocketkaart Video Tutorial
Wil je stap-voor-stap zien hoe ik deze mooie kaart gemaakt heb? Klik dan op de afbeelding hieronder om naar de instructie video te gaan.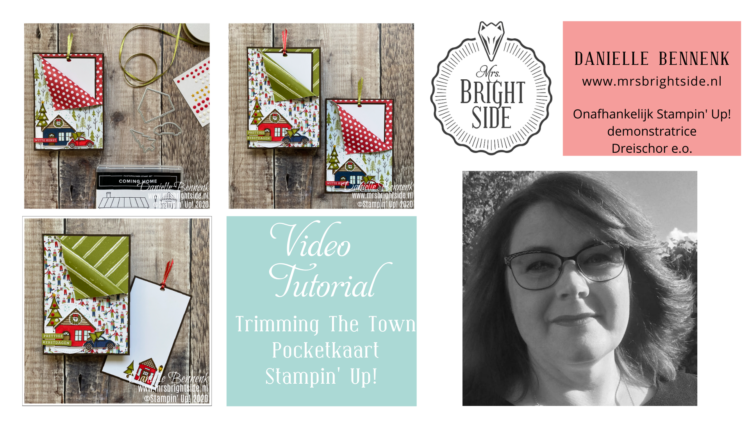 Ik hoop dat je het leuk vond en mocht je nu zelf aan de slag gaan met het maken van deze pocketkaart, dan zou ik het leuk vinden als je jouw eindresultaat met mij wilt delen. Je kunt bijvoorbeeld een foto plaatsen in het Mrs. Brightside Craft Forum.
Ik wil je hartelijk danken voor je bezoek en wens je nog een fijne dag.

Gebruikte materialen
Ik verzorg graag je bestelling. Klik op de 'Stampin' Up! bestelling'-knop of de 'Webshop Stampin' Up!'-knop (credit card only) in de zijbalk om deze te plaatsen.