Alles Behalve Een Kaart – Kraft Gift Box

Welkom bij Mrs. Brightside! Vandaag hop ik met het Creatieve Harten Team met het thema: Alles Behalve Een Kaart. De design teamleden maken een project wat dus geen kaart mag zijn. Ik ben daarom aan de slag gegaan met de Kraft Gift Box kant-en-klare verpakking uit de huidige Stampin' Up! Mini Catalogus. Hier is nog een voorbeeld met deze coole verpakking.
*Dear international readers, please use the translate button on the right (see side bar) to translate this message to your preferred language.
Painted Christmas Kraft Gift Box
De gave Kraft Gift Box is een geweldige verpakking om bijv. kaartensets in te verpakken. De perfecte manier om een selectie door jou gemaakte kaarten cadeau te geven tijdens de feestdagen. Bij mijn project heb ik de Kraft Gift Box aangekleed met producten uit de Painted Christmas Product Selectie.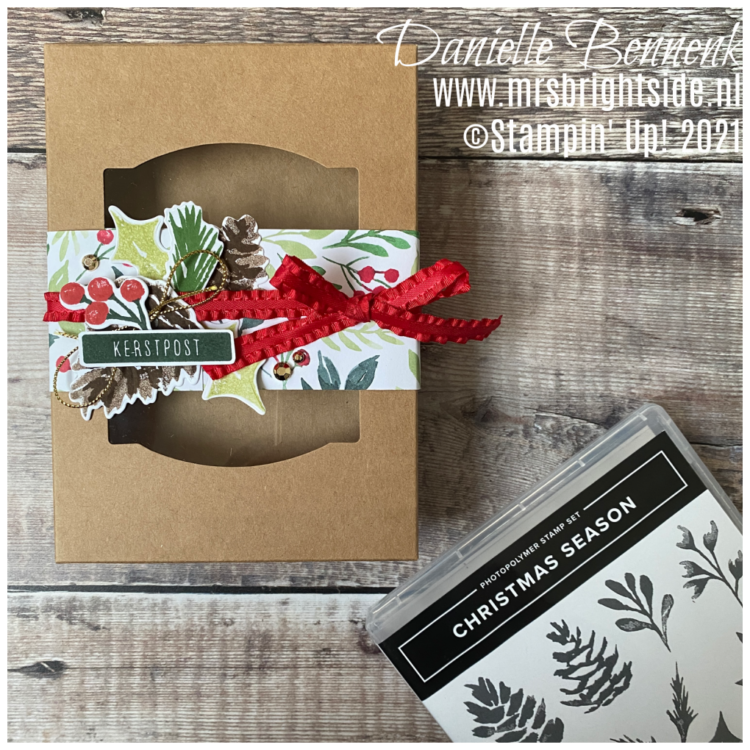 Rondom de Kraft Gift Box heb ik een strook Painted Christmas Designpapier gevouwen. Hierom heb ik Real Red Mini Ruffled Ribbon gestrikt.
Vervolgens heb ik een cluster van gestempelde afbeeldingen gemaakt met de Christmas Season Stempelset met de bijpassende Seasonal Labels Dies. Tussen de afbeeldingen en de tekst, gestempeld met Evening Evergreen inkt en de Nederlandse Fantastische Feestdagen Stempelset, zitten een aantal lussen Gold Simply Elegant Trim. Een aantal Gilded Gems maken het af.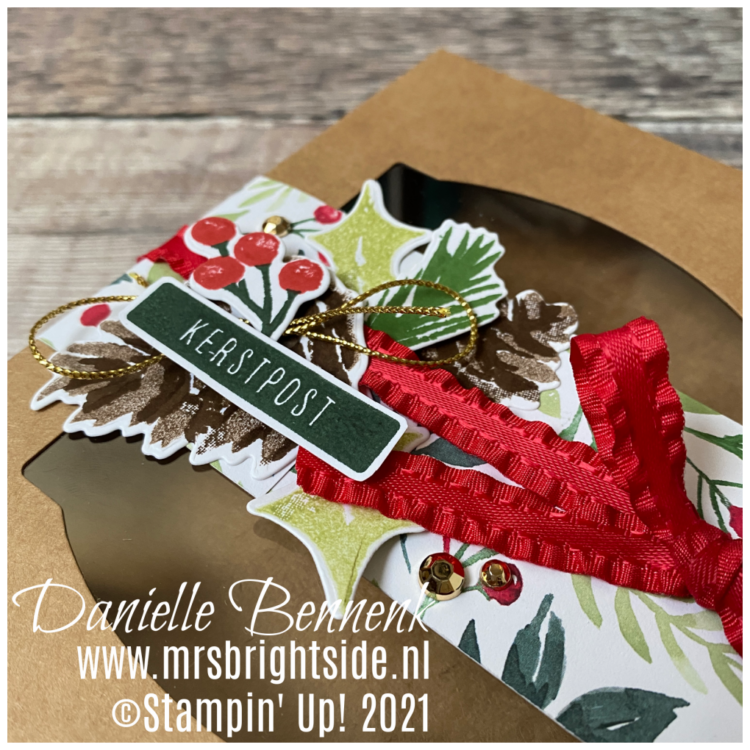 Meer Alles Behalve Een Kaart projecten
Ik ben erg blij met deze leuke verpakking en ik hoop je geïnspireerd te hebben. Ben je net als ik ook benieuwd naar de projecten van de andere bloghop deelnemers? Dan kun je eenvoudig door hoppen door op de naam onder die van mij (ik ben Danielle Bennenk) te klikken.
Ik wil je hartelijk danken voor je bezoek en wens je nog veel plezier bij het hoppen.

Gebruikte materialen
Ik verzorg graag je bestelling. Klik op de 'Stampin' Up! bestelling'-knop of de 'Webshop Stampin' Up!'-knop (PayPal en credit card betaling) in de zijbalk om deze te plaatsen.