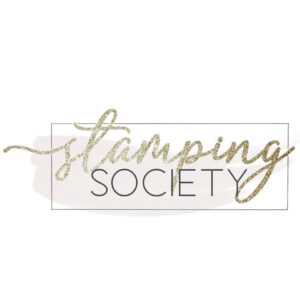 In the Spotlight: Mash Up
Hallo! Welkom bij de Stamping Society bloghop. Deze maand staat tijdens onze bloghop en de tutorial bundel het thema ' Mash Up' centraal. Dat betekent dat ieder design teamlid aan de slag gegaan is met een product uit de huidige Stampin' Up! Mini Catalogus én uit de huidige Jaarcatalogus.
*Dear international readers, please use the translate button on the right (see side bar) to translate this message to your preferred language.
Mash Up Kaart met Easter Friends en Layering Circles
Ik ben aan de slag gegaan met de schattige Easter Friends stempelset – zie een ander voorbeeld hier – en de Layering Circles Dies.
De Basic White Thick Cardstock basiskaart (14,5 x 21 cm, rillen lange kant op 10,5 cm) heeft een mat (9,5 x 13,5 cm) van Polished Pink Cardstock. Hierop zit een mat (9 x 13 cm) All Together Designpapier.
Vervolgens maakte ik een frame met de Layering Circles Dies, Vellum Cardstock (cirkel in de achtergrond) en Polished Pink Cardstock.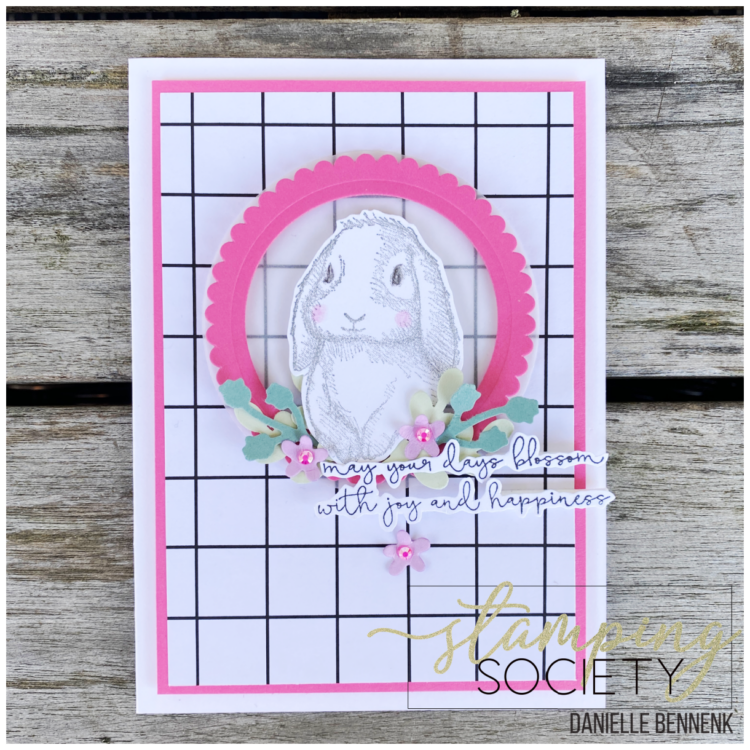 In de frame zit het parmantige konijntje, gestempeld met Smoky Slate Classic Stampin' Ink, uit de Easter Friends stempelset en verder is de cirkel aangekleed met Soft Sea Foam en Mint Macaron Cardstock takjes geponst met de Bough Punch. En enkele kleine Fresh Freesia Cardstock bloemetjes gestanst met Pierced Blooms Dies, die ons helaas gaan verlaten… 🙁
De tekst is gestempeld met Tuxedo Black Memento Inkt en uitgeknipt met mijn Paper Snips.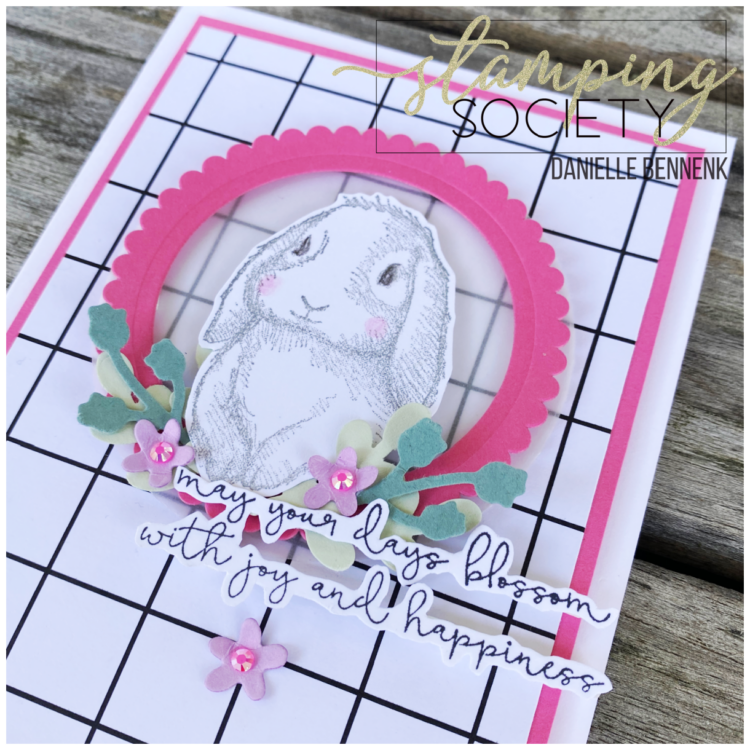 Ik vind het een schat van een kaart geworden. En niet alleen een mash up van producten, maar ook een mash up van frisse lentekleuren 🙂
Meer inspirerende projecten
Wil je nog meer inspirerende projecten zien? Klik dan snel op de volgende naam van de lijst en het wonder van het internet brengt je waar je moet zijn!
Heel erg bedankt voor je bezoek en nog veel plezier gewenst.

Gebruikte materialen
Ik verzorg graag je bestelling. Klik op de 'Stampin' Up! bestelling'-knop of de 'Webshop Stampin' Up!'-knop (PayPal en credit card betaling) in de zijbalk om deze te plaatsen.