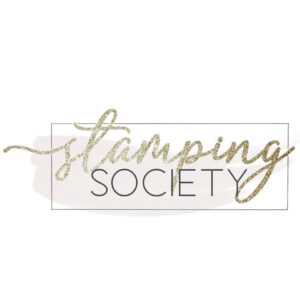 In the Spotlight: Peaceful Deer
Hallo! Welkom bij de Stamping Society bloghop. Deze maand staan tijdens onze bloghop en de tutorial bundel onze favoriete Holiday/Christmas bundels centraal. Ik koos om aan de slag te gaan met de Peaceful Deer bundel uit de huidige Stampin' Up! Mini Catalogus.
*Dear international readers, please use the translate button on the right (see side bar) to translate this message to your preferred language.
Polished Pink Peaceful Deer Kaart
Ook al heeft de Peaceful Deer stempelset prachtige afbeeldingen, heb ik er voor gekozen om bij dit project alleen maar gebruik te maken van een tekst stempel en de bijpassende Deer Builder Punch. Wil je een ander voorbeeld met deze bundel bekijken? Klik dan hier.
De Basic White Thick Cardstock basiskaart (14,5 x 21 cm, rillen lange kant op 10,5 cm) heeft een mat (10 x 14 cm) van Basic White Cardstock. Deze mat heb ik embossed met de Evergreen Forest 3D Embossing Folder.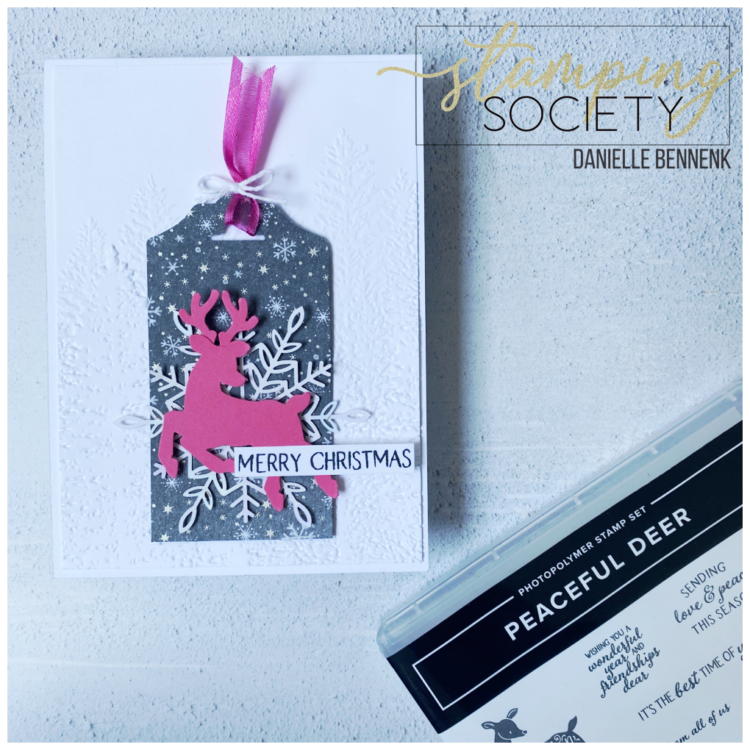 Vervolgens heb ik een label van het Peaceful Place Specialty Designpapier gemaakt met de Fancy Tag Topper Punch. Hierop heb ik een gave Wonderful Snowflake geplakt en zo'n geponst Peaceful Deer van Polished Pink Cardstock en geponst met de Deer Builder Punch.
De tekst is gestempeld met Memento Tuxedo Black inkt en de tag is versierd met het Polished Pink Open Weave Ribbon en Basic White Baker's Twine.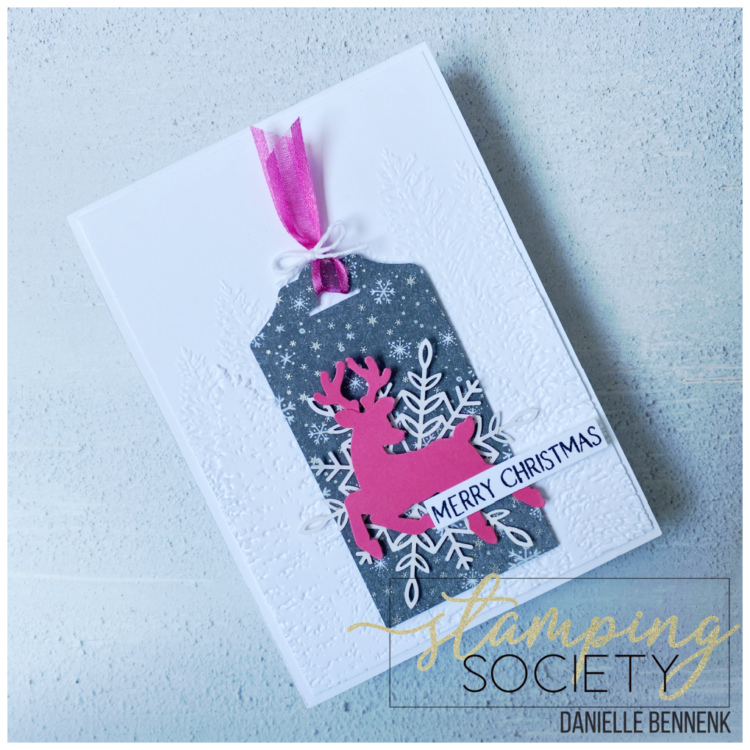 Een heerlijke frisse kleurencombinatie voor een toffe kerstkaart!
Hoe kun je de Stamping Society Tutorial bundel ontvangen/aanschaffen?
Er zijn drie manieren:
Je ontvangt de Stamping Society Video tutorial bundel gratis wanneer je een bestelling van 22 Euro of meer bij mij plaatst via mail of mijn webshop. De bundel wordt vervolgens aan het eind van de maand naar je gemaild!
Je ontvangt de Stamping Society Video tutorial bundel wanneer je lid bent van mijn team, hierover ontvang je maandelijks informatie. Wil je ook onderdeel uitmaken van Team Brightside en meer weten over het startpakket? Klik dan hier.
Je kunt de Stamping Society Video tutorial bundel ook los aanschaffen voor 6,15 Euro, zodra ik je betaling binnen heb wordt de bundel gemaild. Klik gewoon op de link hieronder om per mail je bestelling te plaatsen.
Klik hier om je bundel aan te schaffen!
Meer inspirerende projecten
Wil je nog meer inspirerende projecten zien? Klik dan snel op de volgende naam van de lijst en het wonder van het internet brengt je waar je moet zijn!
Heel erg bedankt voor je bezoek en nog veel plezier gewenst.

Gebruikte materialen
Ik verzorg graag je bestelling. Klik op de 'Stampin' Up! bestelling'-knop of de 'Webshop Stampin' Up!'-knop (PayPal, Ideal en credit card betaling) in de zijbalk om deze te plaatsen.