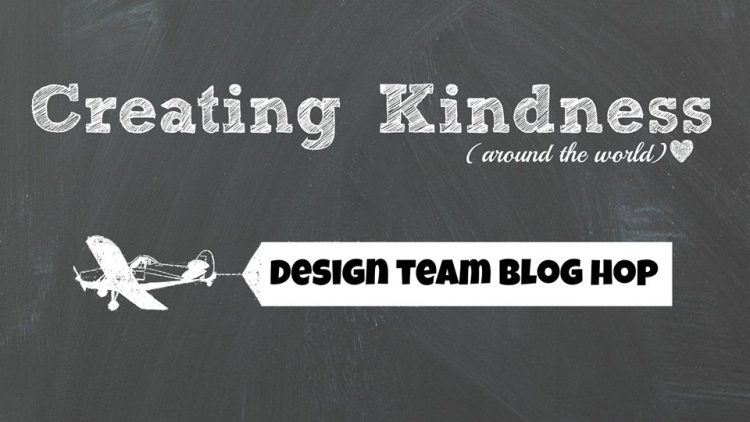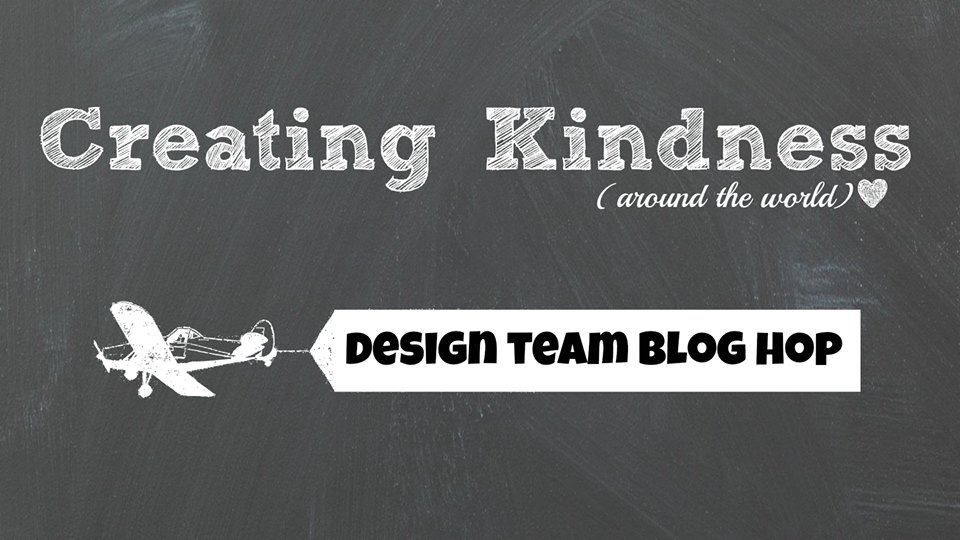 Thema: Fun Fold
Welkom bij de Creating Kindness Blog- en Video Hop! Deze maand hoppen we met het thema: Fun Fold. Een Fun Fold is letterlijk een 'Leuke Vouw', dus het gaat om een project wat op een andere dan anders manier gevouwen is. In het papercraft wereldje gaat het bij een Fun Fold vaak over een kaart, maar vandaag heb ik een kleine verpakking met een 'leuke vouw' voor jullie 🙂
Ook onze gast designer, Sue Plote van This Pink Rooster, is aan de slag gegaan met dit thema. Ik ben zeer benieuwd wat zij gemaakt heeft.
Christmas Time Is Here Snoeptasje
Ik ben ook deze keer (zie ook hier en hier) weer aan de slag gegaan met de prachtige exclusieve Christmas Time Is Here product suite. Deze mooie suite is alleen in november 2019 verkrijgbaar zolang de voorraad strekt. Lees er hier meer over.
Mijn Fun Fold is dus geen kaart maar een leuk snoeptasje, hoewel je er natuurlijk ook iets anders in kunt stoppen. Dit project heb ik geïnspireerd op een project van Little Lizzy's Crafts, helaas kan ik het originele project niet meer zo snel vinden op haar blog, dus vandaar de link naar de home page.
Met dit leuke project komt het prachtige Christmas Time Is Here Specialty Designer Series Papier mooi tot z'n recht. Ook heb ik de Rose Dies gebruikt voor de sluiting en het elegante randje, het Gold Shimmer Ribbon voor de hengsels van het snoeptasje en een Gold Glitter Enamel Dot als decoratie.
Van de zijkant ziet het snoeptasje er zo uit. Er is genoeg ruimte voor twee van die ronde Lindt chocolade bonbons.
Basis snoeptasje: Christmas Time Is Here Specialty DSP 20 x 14,5 cm. Lange kant rillen aan beide zijden op 8 cm en korte kant rillen aan beide zijden op 3,5 cm.
Strook voor rand snoeptasje: Christmas Time Is Here Specialty DSP 1,5 x 30,5 cm.
Restje: Mossy Meadow cardstock voor klein label (Rose Dies) en Gold Glimmer Paper voor 'kant' die cuts (Rose Dies)
Video Tutorial
Ook deze maand heb ik een video tutorial opgenomen waarin ik laat zien hoe dit snoeptasje, stap-voor-stap, gemaakt is. Inclusief een megablooper, haha…. Klik hier of op de onderstaande afbeelding om de video te bekijken.
Je vindt in de description box van de video een link naar de volgende video van deze Creating Kindness Blog & Video Hop, dus vergeet niet daar op te klikken om ook de video's van de anderen te zien.
Tijd om door te hoppen
Hartelijk bedankt voor je bezoek aan mijn blog! Ik waardeer het zeer. Het is nu tijd om door te hoppen naar het volgende blog. Ik weet zeker dat Charlet weer een prachtig project heeft gemaakt. Klik gewoon op de onderstaande knop en het wonder dat internet heet transporteert je naar het volgende blog 🙂
Lieve groeten en tot snel,
Bloghop deelnemers
Gebruikte materialen
Ik verzorg graag je bestelling. Klik op de 'Stampin' Up! bestelling'-knop of de 'Webshop Stampin' Up!'-knop (PayPal en credit card betaling) in de zijbalk om deze te plaatsen.